It goes without saying that when we settled into our new office here in Markham, ON we installed our biometric access control devices to secure the premises. Other than the vanity of it all, we wanted our devices to be the spectacle of the building, allowing passersby, visitors, and employees to play with our products on a regular basis. In our eyes, if people aren't using biometric products on a day-to-day basis then how will they see their benefits? They won't. So we provided them with that opportunity.
In total, the office is equipped with 11 of our biometric products: 3 MYCROS, 1 SENSE, 1 TOUCH Smart Home, and 6 TOUCH Access Control devices. Each device is loaded with unique permissions for every employee depending on their department and position, making restricted access to selected areas a breeze. The TOUCH Smart Home located at the front door is integrated with Control4 to provide two-way audio intercom for the front desk to communicate with and grant access to visitors and maintenance crews. This resolved the pain point of visitors having to knock and wait outside until an employee opened the door for them.
Once inside, there is an IXM device connected to every room in the office. Apart from the TOUCH at the front door, all of our devices are connected to access control panels. Although all of our devices feature a convenient built-in relay for control of a single door, they can also be connected to an ACP located in a secured location in order to provide an augmented level of security.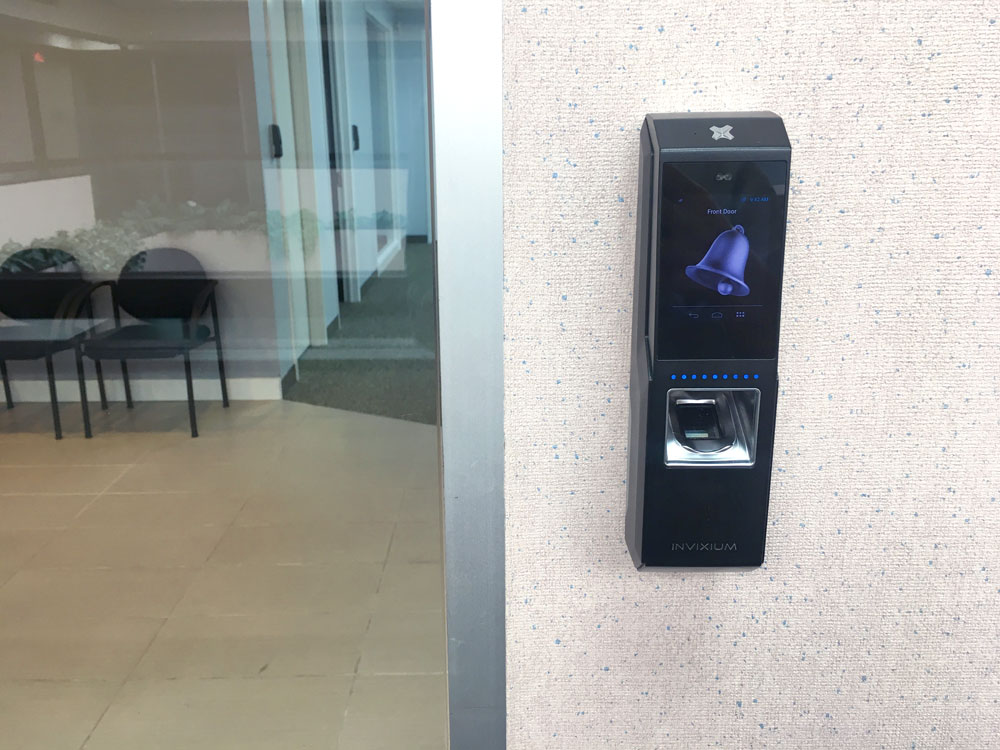 As briefly mentioned before, each device has different permissions for every employee in the company according to their department and position. Rather than assigning different keys or cards, employees are simply entered into different user groups to easily grant them designated permissions to a given area. It also simplifies the process of making changes in the system whenever there's a change of employee status or position. Instead of changing all the locks or reassigning cards, our IT head can quickly make a few clicks to make the required changes on the network.
Invixium employees also relish the luxury of never being required to carry a key, fob, or card to access the office. With so many varying schedules, Invixium HQ is open 24/7, always buzzing with life and activity. Before our biometric devices, employees had to share a set of keys and call each other to open the doors during off-hours. Calling it a headache is an understatement. Now employees can save time (and said headache) and focus on the important things rather than worrying about who has the keys to the office.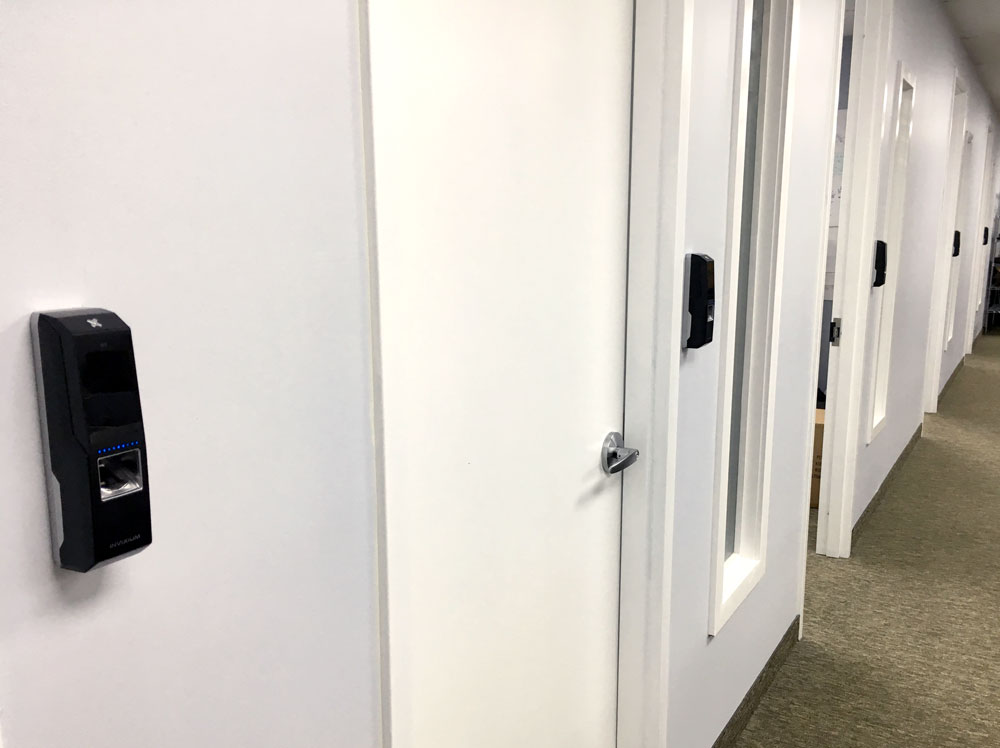 The eco-system of varying IXM products was strategically planned to allow the product development team to test sensor interoperability among devices. Invixium sources three different sensors from well-respected manufacturers who are experts in their class in order to provide end users with accurate and quick results. On the IXM HQ network, the TOUCH and MYCRO devices have an optical sensor from SecuGen, the SENSE has a multispectral sensor from HID Lumidigm, and the MERGE unit has a thermal sensor from NEXT. Sensor interoperability among three different sensor manufacturers was a monumental task – but we did it. It provides tremendous flexibility to install any combination of IXM devices on the same network. Enroll on the MERGE, authenticate on the TOUCH or SENSE without a problem.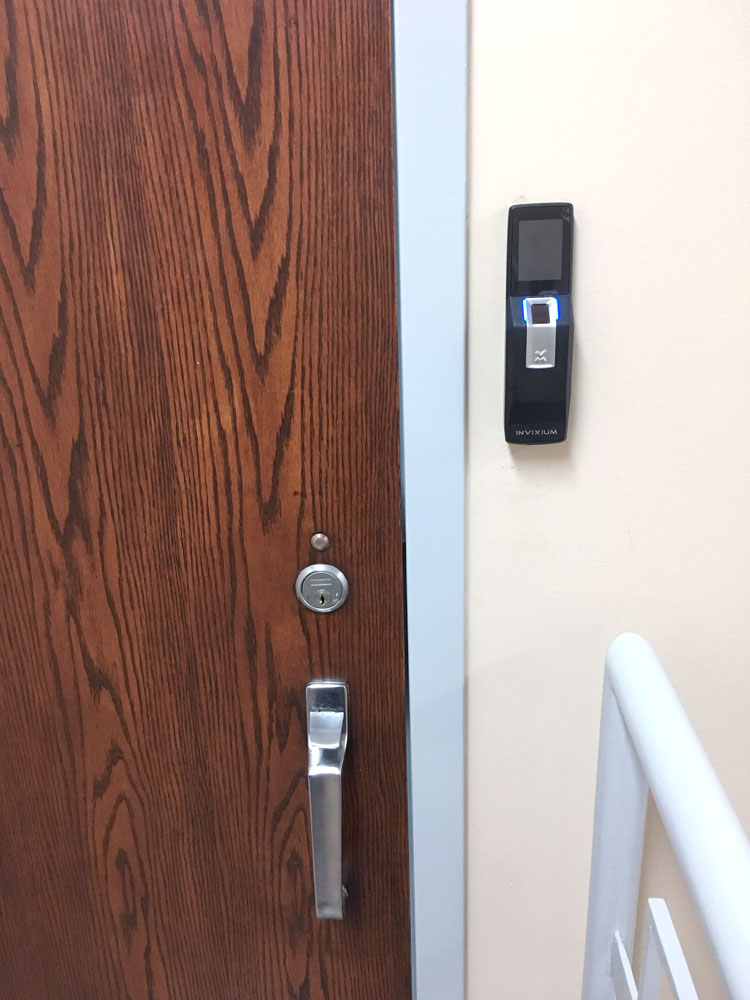 Our office is ultimately our showroom where we invite guests to come and see what the fuss is all about. We didn't want to hide our products in a demo room where they'd sit in the dark and collect dust over time. Instead, we wanted to invite employees and visitors to gratify their curiosity and play with the devices to their heart's content.
We invite you (yes, YOU the reader) to visit Invixium HQ here in Markham to experience our product line in full force and meet our team of Invixiumites. Feel free to get in touch with us to schedule a time to drop by.
For more information, visit invixium.com.