A Unique Mix of Signal Processing and Artificial Intelligence
Vital signs screening is a revolutionary technology used by smart businesses who want to take every step they can to protect the health of their people. Made possible by a combination of signal processing, artificial intelligence (AI), and a proprietary mathematical backend, this technology uses a camera to touchlessly measure critical vital signs that may indicate someone is or will soon be ill.
Which Vital Signs Can Invixium Screen?
Vital signs that can currently be screened using Invixium technology include heart rate, oxygen saturation, respiration rate, stress level, and heart rate variability (HRV-SDNN).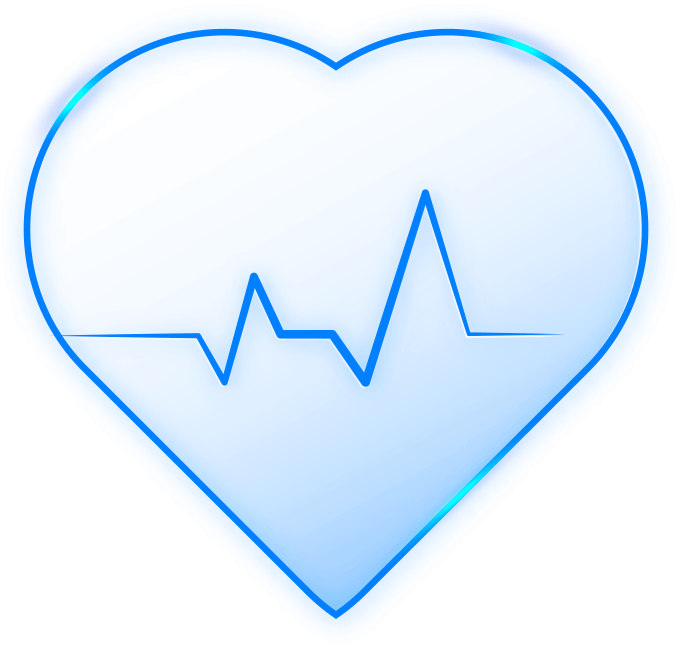 Heart Rate
Measured in BPM, or beats per minute, heart rate measures the speed of a person's heart.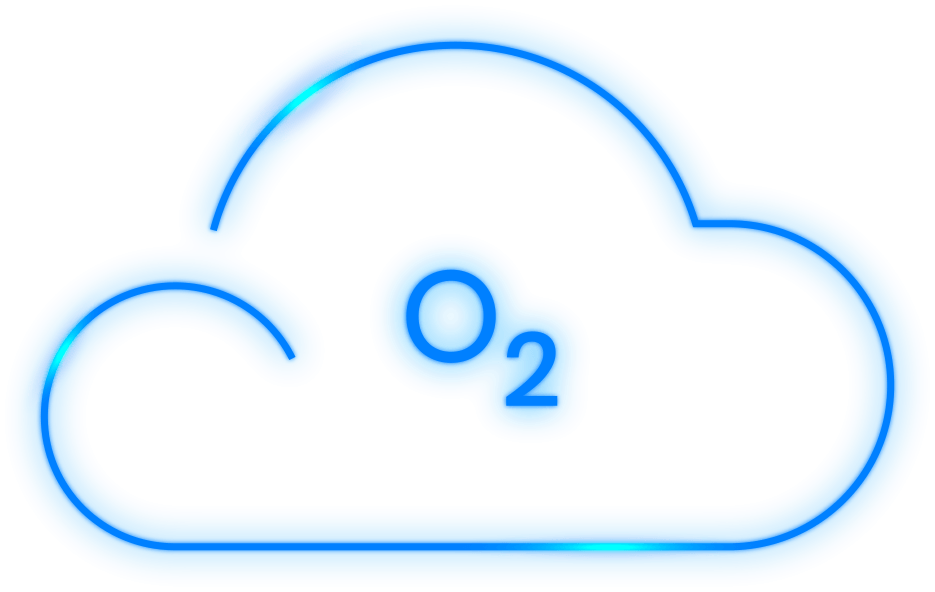 Oxygen Saturation
Measured in percentage, oxygen saturation shows how much oxygen is being carried through a person's body by their red blood cells.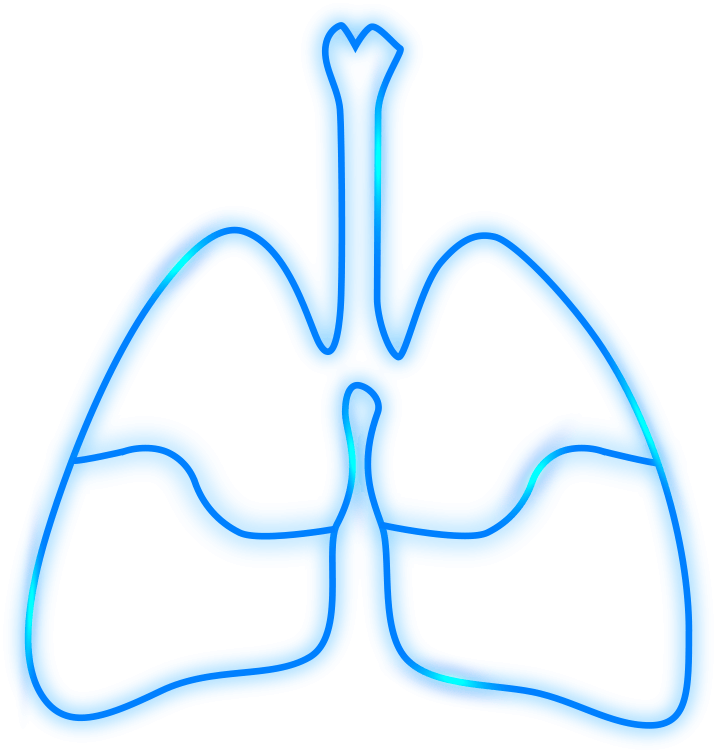 Respiration Rate
Measured in RPM, or respirations/breaths per minute, respiration rate indicates how quickly a person is breathing.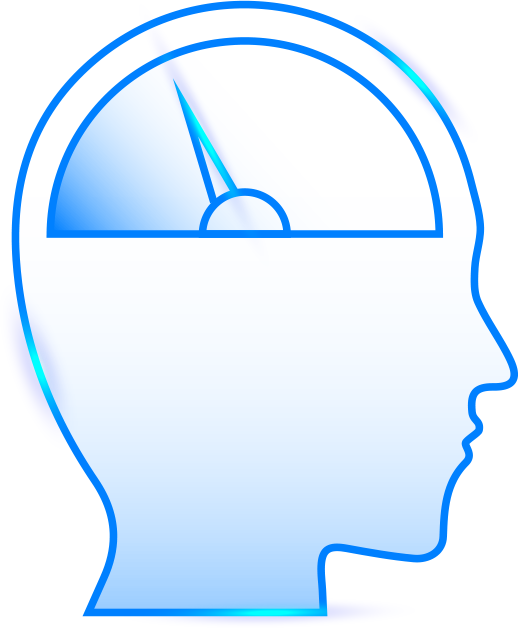 Stress Level
Measured in intervals of "low", "medium", or "high", stress level is an indication of a person's mental wellness.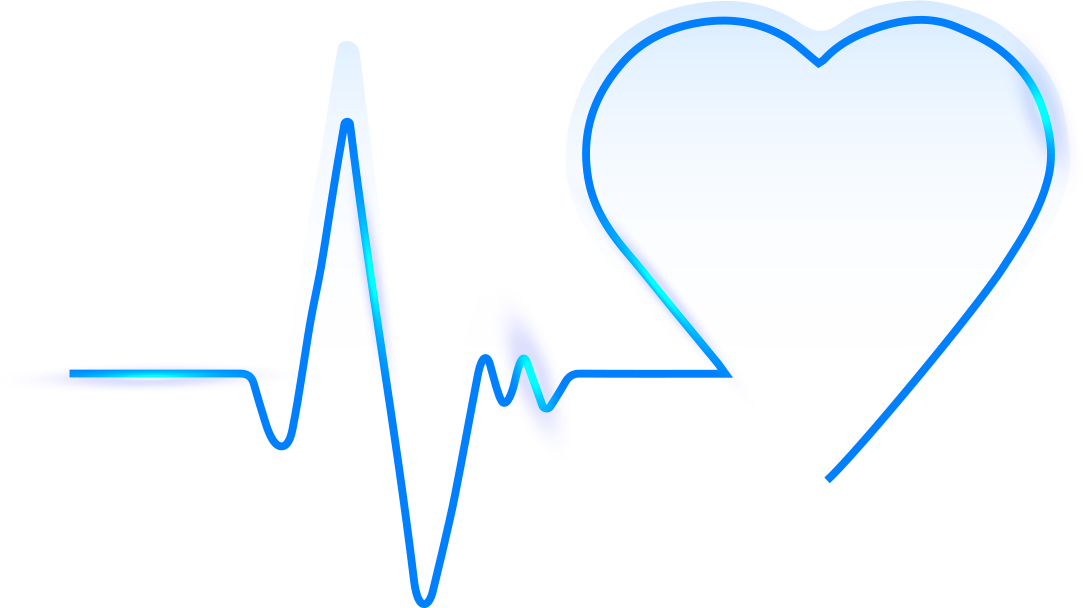 Heart Rate Variability (HRV-SDNN)
Measured in RPM, or respirations/breaths per minute, respiration rate indicates how quickly a person is breathing.
How Vital Signs Screening Works
First, a person will need a camera – whether they use their smartphone or the camera on IXM TITAN is dependent on your specific need for vital signs screening. Invixium recommends cameras with a resolution of 8 MP or higher for the best possible results.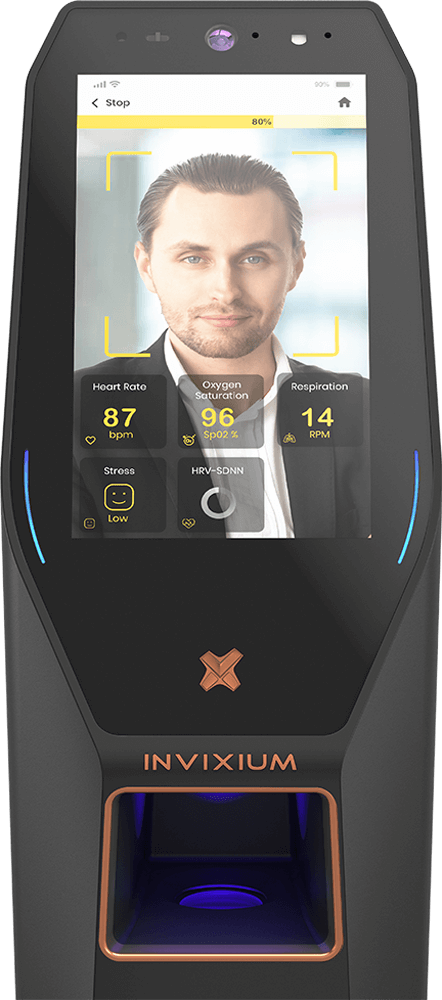 Light Analysis:
Ambient light from the surrounding environment or the smartphone flashlight penetrates the skin and reflects off a person's blood vessels.

Camera Calibration:
After permission is given, IXM Mobile connects to camera and receives a captured video stream. If necessary, camera parameters automatically adjust to optimize video feed.

Luminance Correction:
Light levels are automatically processed to improve vital signs calculation accuracy.

Region Of Interest (ROI) Detection:
The technology uses face detection to first focus on an individual's face and then narrows down on the cheek region of the face which is the Region of Interest (RoI).

RGB Data Extraction:
Each ROI is analyzed, including constant detection of RGB (red, green, blue) values throughout the video feed.

Vital Signs Calculations:
Each vital sign is calculated using a variety of factors including movement and RGB data from each ROI. Results will appear on-screen in 10 to 60 seconds.
Benefits of Vital Signs Screening
Vital signs screening can provide a wide snapshot of a person's overall health from their circulatory and respiratory system to their mental health. Vital signs screening from Invixium uses the most advanced, accurate technology on the market to quickly and touchlessly ensure that those entering your building are healthy without complicated workflows.
Precise and Accurate
The algorithm behind Invixium vital signs screening is designed to accurately evaluate a person's vital signs using a series of data points collected by either the camera on IXM TITAN or the front camera of a person's smartphone.
Simple and Easy to Use
The simplicity of vital signs screening comes from its flexibility to be used on a person's smartphone or on an IXM TITAN device. The technology does the work – while a person stands in front of TITAN or looks at their smartphone, Invixium's vital signs screening AI completes all measurements and calculations.
Personal and Touchless Screening
Automated, AI-based screening powers Invixium's fully touchless vital signs screening using either IXM TITAN or each person's smartphone. No additional screening equipment is required, and no additional staff is needed.
Only Solution of its Kind
Invixium offers the only vital signs-based access control solution on the physical security market. This unique offering is designed to help businesses uphold strict health policies, ensure workplace wellness, and maintain high worker productivity.