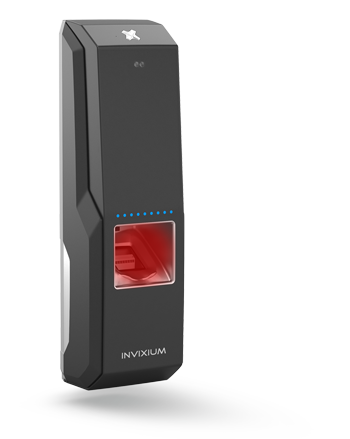 Modern. Robust. Remarkable.
A Modern and Robust Device for Access Control
SENSE 2 is the mid-range offering from Invixium's fingerprint biometric portfolio, built for a variety of access control applications. Modern features in SENSE 2 make it an installer's dream, including PoE, Device Powers Door Strike, Presence Detect, Wiegand or OSPD v2, and a discrete wiring harness (wired back cover); all in a mullion mountable form factor. Equipped with a high resolution 500 dpi optical fingerprint sensor, SENSE 2 achieves astonishing biometric matching speed of less than 1 sec for the maximum capacity of 40K templates in (1:N) identification mode.
Built Tough For Your Biggest Security Challenges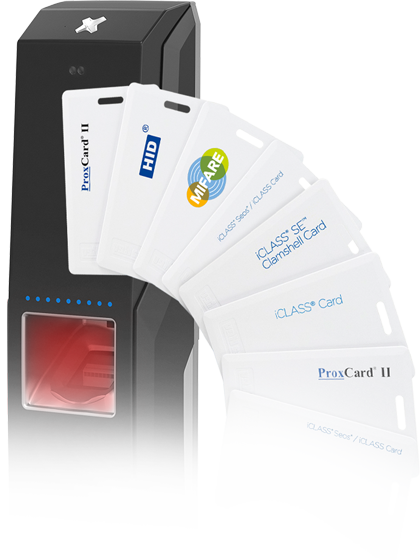 Card Options Add Security and Flexibility
Some businesses want the added protection of cards as a second layer of security. Dual-factor authentication (fingerprint + card) greatly reduces the risk of a stolen or borrowed card to be used for access control or time tracking, because the user will be forced to verify that they are who they say they are using biometrics. Further, when biometrics aren't feasible for all users, for any reason, cards can act as a backup credential. In sensitive matters of privacy, SENSE 2 allows for storage of the biometric template on the card as opposed to on device.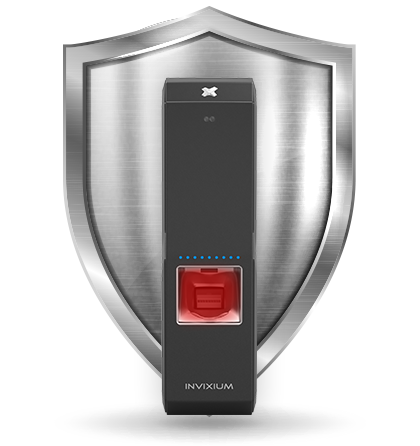 Robust Construction for Longer Lasting Operation
Invixium commitment to designing and manufacturing the highest quality biometric products on the market continues with SENSE 2. The solid metal backplate on SENSE 2, contributes to its robust construction serving as a mechanism to quickly dissipate heat for longer lasting operation. Additionally, SENSE 2's high ingress and impact protection rating establish a strong foundation to withstand rough handling or vandalism.
Envision Your Business With SENSE 2

Deploying Fingerprint Access Control for a Large Population
Do you have a large workforce at your enterprise? Biometrics data storage on SENSE 2 allows for a large user capacity of up to 20,000 users in 1:N identification mode, and up to 100,000 users in 1:1 verification mode out of the box. No need to purchase additional licenses for higher quantity of users.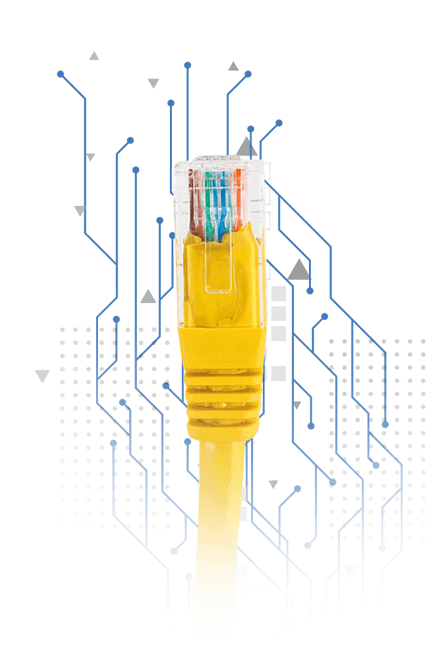 One-Cable PoE+ Power And Communication Create Easy Installation
One cable (CAT5/6) for power and communication makes installation fast and easy while also lowering installation costs and maintenance requirements.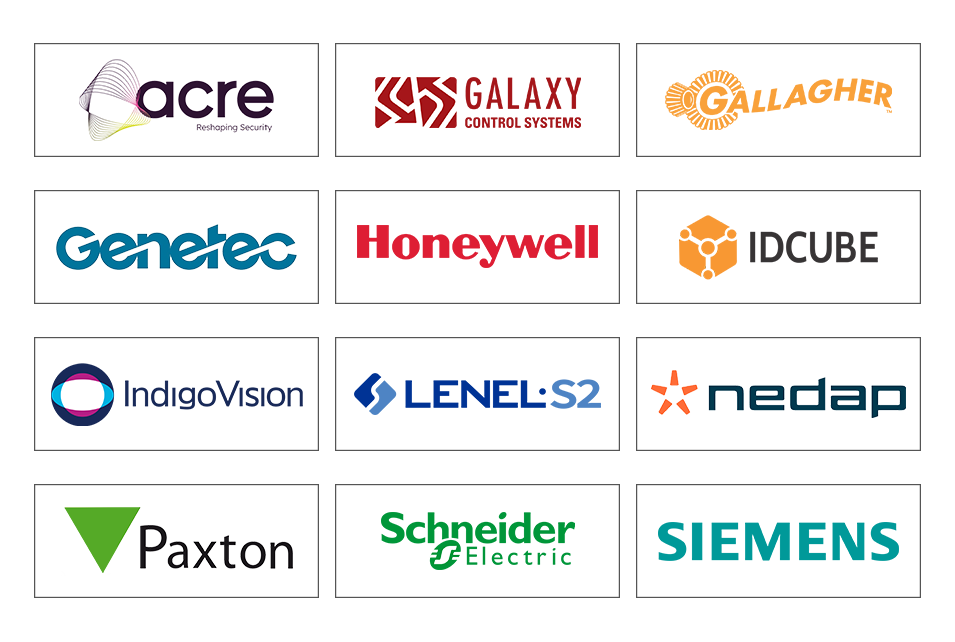 Integrations With Leading Access Control Software For A Seamless System
Through IXM Link, SENSE 2 integrates with industry-leading access control software including OnGuard by LenelS2, Honeywell Pro-Watch and others.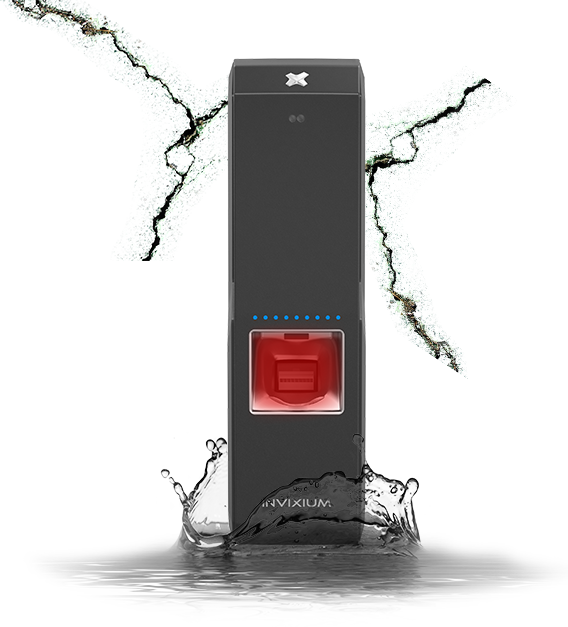 Impact And Ingress Ratings Withstand High Environmental Challenges
SENSE 2 is protected by IP65 ingress protection and IK08 impact protection. Though these ratings mean that the product can be used outdoors, Invixium recommends an overhang for harsh environments.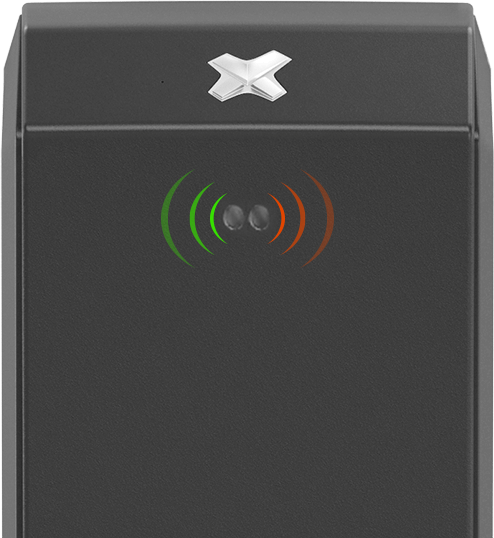 Proximity Sensor Extends Device Longevity
SENSE 2 is built with a presence detector that "wakes up" the device when a person is in view. Much like automatic, motion-detection lights, this sensor allows the device to go into standby mode when no person is detected to save energy.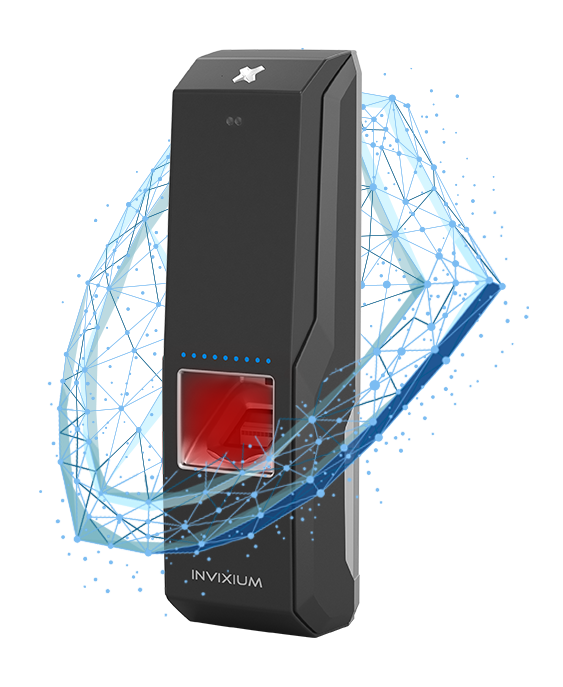 Tamper Protection Protects From Hackers And Data Thieves
SENSE 2 has a built-in anti-shock vandal protection (ASVP) system that triggers an alarm if an attempt is made to remove the device from its installed location as an extra layer of security.
Even More Great Features
Large User Capacity Meets Any Business's Needs
SENSE 2 supports a 1:N capacity of 20,000 users for fingerprint templates or a 1:1 capacity of 100,000.
Made In Canada Products Ensure High Quality
Invixium proudly uses the highest-quality materials at its Canada-based production facility to provide our customers with the highest quality in engineering and user experience.
Invixium Products Offer Application Flexibility Through Customization
To best serve all of our customers' unique needs, Invixium's products are supported by expert engineers who offer a wide variety of customizations for biometric applications, software and hardware integrations, and more.
Communication Options Offer Customizable Levels Of Security
SENSE 2 can communicate via Ethernet, Wiegand or OSDP2 to offer various levels of security and accessibility to work with a range of IT policies and capabilities.
Biometric Template And Communication Channel Encryption Safeguards Personal Privacy
All of SENSE 2's biometric templates are encrypted to reduce identity theft. When a person shows their biometric to the device, a RAW image is scanned by the on-board sensor and converted to an ANSI-378 template, which is encrypted using state of the art AES before storage.
Panel Feedback Creates An Interactive User Experience
Your access control panel controls various feedback options carried out by SENSE 2 such as sounds and LEDs, which you can customize through IXM WEB, Invixium's companion software for all of our biometric solutions.
Card Options Add Non-Biometric Authentication Layers
SENSE 2 supports multiple card formats including prox, DESFire and MiFare, as well as up to 10 assigned cards per user. This adds a higher level of customization to your security and aids in transitioning from cards to biometrics over time.
Fully Customizable LEDs For A Unique Experience
Via IXM WEB, SENSE 2's free, web-based software companion, you can customize LED colors and patterns to create a unique user experience for different device events.
Device Powers Door Strike Reduces The Amount Of Wires And Electricity In Your Installation
The efficient power management offered by SENSE 2 allows the device to divert extra power to the door strike, so the door will not require its own power supply.
Network Architecture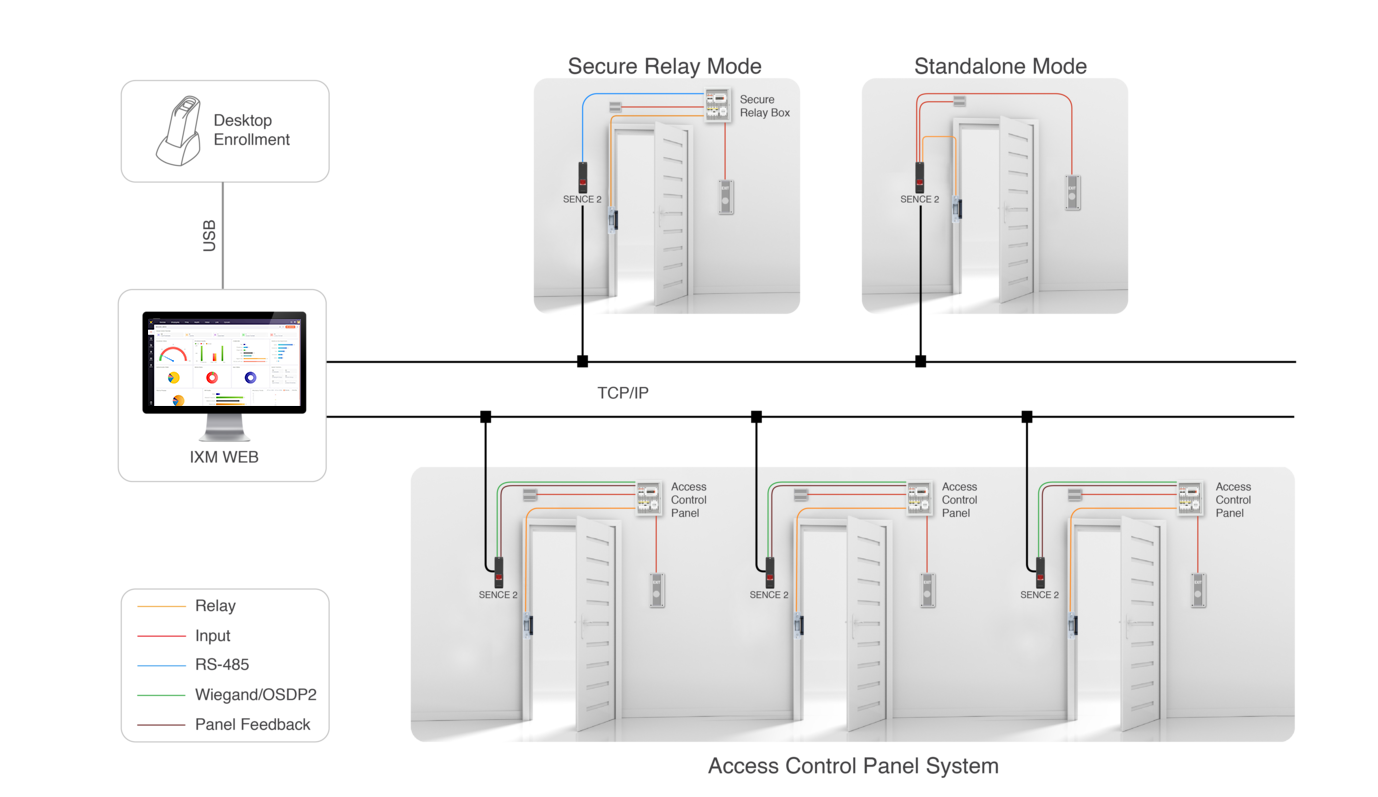 Software
IXM WEB is Invixium's web-based software solution that pairs with SENSE 2. This software is enterprise-grade and all-in-one to manage devices and users with ease and from anywhere. With user-friendly workflows and data-driven reports, IXM WEB shows a total summary of your biometric system in a beautiful, customizable way.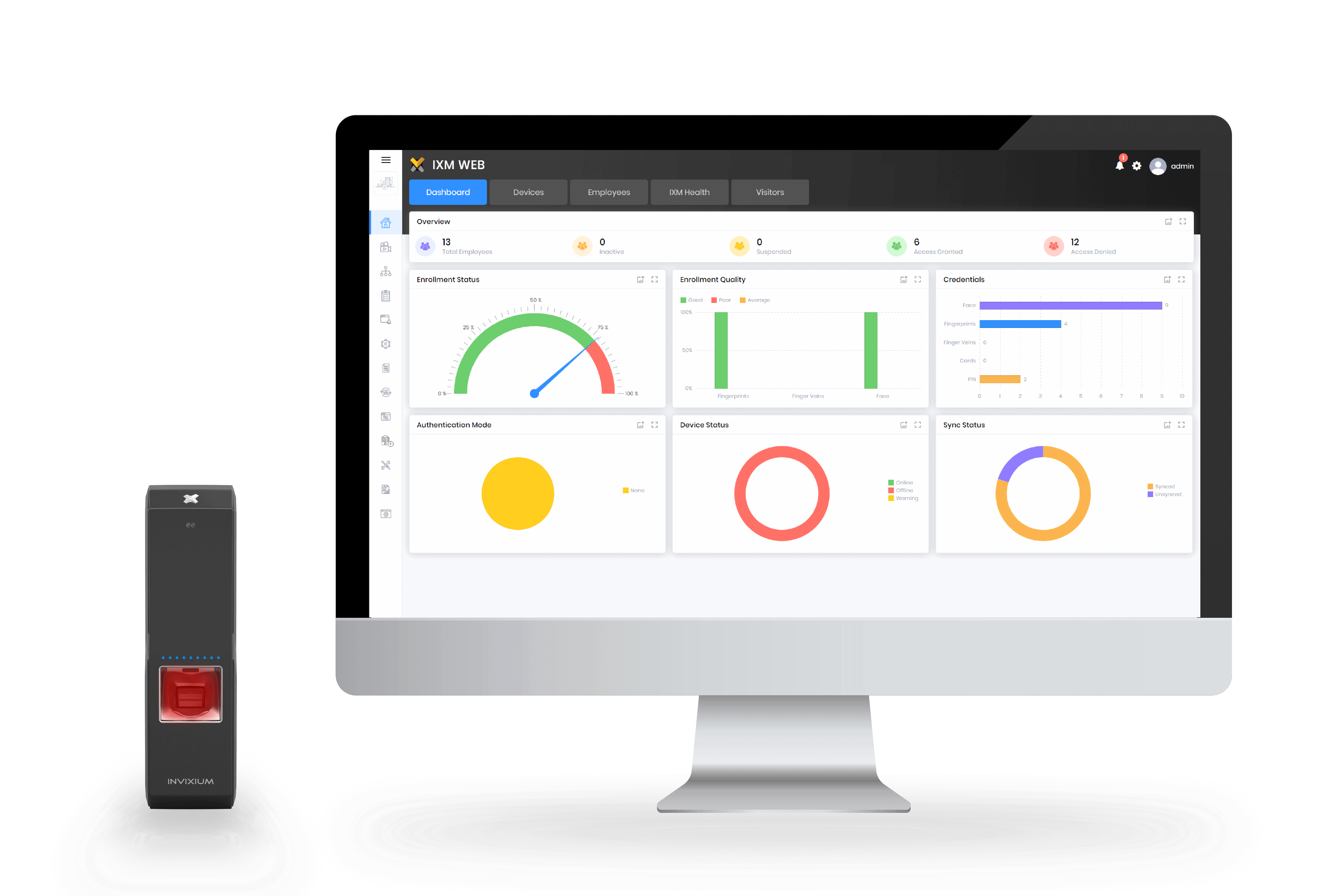 Tech Specs
| SENSE 2 Features | Description |
| --- | --- |
| | |
| --- | --- |
| Processor | ARM Cortex A8 – 1 GHz |
| Random Access Memory | 512MB DDR3L |
| Flash Memory – NAND | 1 GB |
| Operating System | Android OS |
| Ethernet | 100 BASE-T |
| PoE | IEEE 802.3at |
| USB | USB 2.0 On-The-Go (OTG) |
| # of SPOs & SPIs | 3 & 3 |
| Wiegand | Customizable up-to 512 bits |
| Door Strike Supply | 12V @ 500 mA |
| | |
| --- | --- |
| Anti-Shock Vandal Protection | Standard |
| Auto On Proximity sensor | Standard (2 meters) |
| Audio | Speaker (2 Watts), Microphone |
| Fingerprint Sensor | SecuGen 500 dpi Optical sensor |
| 1:N Users (Records) – Fingerprint | Up to 20K users (40K biometric records) |
| 1:1 Users (Records) – Fingerprint | Up to 100K users (200K biometric records) |
| RFID Card Options | EM Prox, MiFARE, DESFire, HID Prox, iCLASS |
| # Transaction Logs | Up to 500K |
| Communication Options | TCP/IP, RS-485 (OSDP v2 Compliant), RS-232, USB-Aux |
| Power Supply | 12V DC @ 1A, 24V DC @ 0.5A |
| Power Supply (when device powers door strike) | 12V DC @ 1.5A |
| Operating temperature | -20 ˚C to +60 ˚C (-4 ˚F to +140 ˚F) |
| Environmental Rating | IP65, IK08 |
| Relative Humidity | 0%~95%, non condensing |
| Support for Other Languages | Yes (requires IXM Translate license) |
| Dimensions | 199 mm x 48 mm x 49 mm (L x W x D) |
| Colors | Black & Chrome |
| Regulatory Approvals and Certificates | FCC, CE, RoHS, BIS |