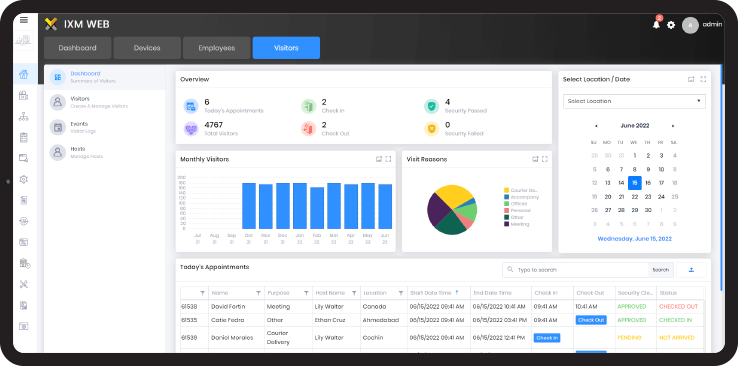 Visitor Management Perfected
IXM Visitor is a licensed feature of IXM WEB that utilizes the power of biometrics to optimize visitor management for your business. Our software offers unmatched control over the entrances of your building, whether you want to log every visitor for record-keeping, keep track of attestation questionnaires, add a guest credential system, or anything in between. For a truly next-level front desk tool that maximizes your productivity and safety while improving the guest experience, look no further than IXM Visitor.
See What IXM Visitor Can Do For You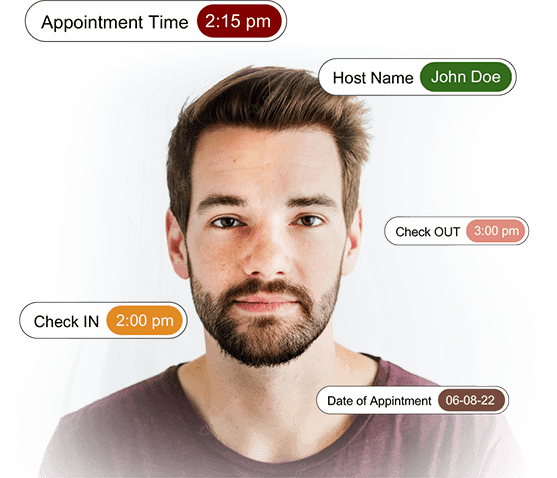 Visitor Screening
The pandemic has made visitor management even more of a prescient issue for businesses. With IXM Visitor software, you can keep track of vital information, like temperature checks, and have instant access to it digitally. This technology has utility beyond the pandemic as well, since any attestation questions you need to ask your visitors can be logged into the system too. When viewing the profile of visitors in the software, you can easily view this kind of pertinent data for reference.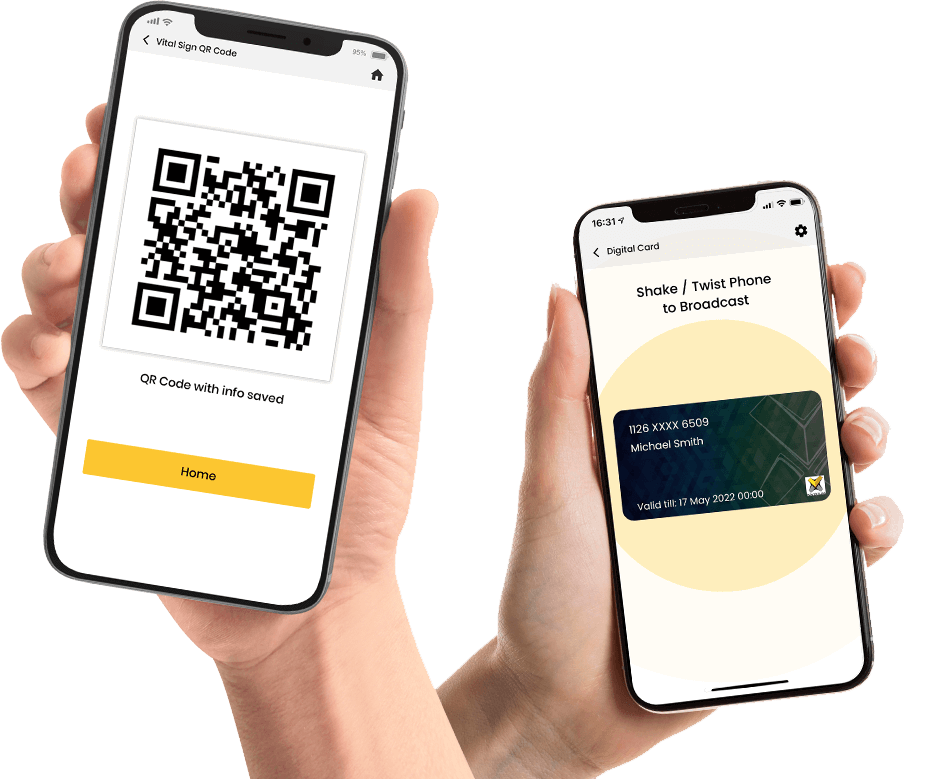 Temporary Access Credentials For Visitors
Provide one of many access credentials to visitors via IXM Mobile – digital card, QR Code, face recognition (using remote enroll). Credentials are deleted automatically for one-time visitors after check out. Prevent unauthorized visitors from entering.
Many companies have great security measures in place for their own employees while leaving their guest system to lag behind. With IXM Visitor, the same biometric solutions you use daily can be leveraged for guests as well. When a visitor arrives at your building, you can set them up with access credentials in the form of a dynamic QR code for secure authentication. Best of all, the program automatically deletes credentials after checkout, blocking re-entry for repeat visits that aren't expected and respecting the privacy of your visitors.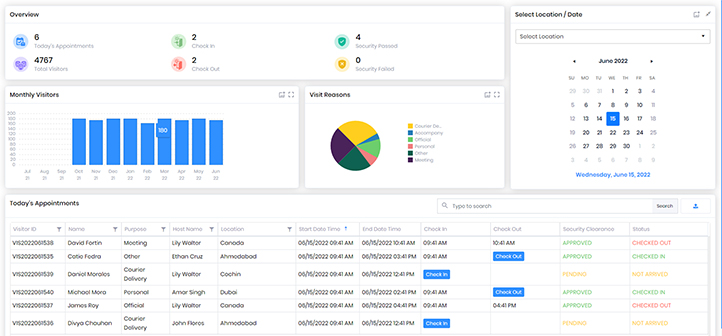 Interactive Dashboards and Detailed Reports
Things move fast at businesses, but IXM Visitor can easily keep up with the pace. This software allows you to make profiles of the people who visit your location that include any relevant information for your company, including the reason for their visit, their scheduled entry and exit time, and more. These logs can be accessed in real-time so that you can have an accurate report of what guests are in your building whenever you need to. Finding specific information on any single visitor can happen with just a few clicks in IXM WEB.
Security Check Portal
Allow visitors to check-in only after a preliminary security check at the main gate of the facility where security personnel can give clearance to enter the premises. Having strong, reliable security is a must for any modern business. IXM Visitor makes this vital task simple. When a guest first arrives, your security personnel can check them to ensure they comply with the rules of your property. After they are approved, IXM Visitor will immediately mark them as someone who has been screened and is acceptable to enter the building. You will never have to worry about unverified people entering your building again.
Instant Notifications
Have you ever forgotten about a meeting and left a guest waiting? With the real-time notifications of IXM Visitor, these issues will become a thing of the past. Both hosts and visitors can receive notifications on their devices that let them know when a guest has arrived, eliminating miscommunications and optimizing efficiency. Streamline meetings of any size and reduce stress with IXM Visitor software.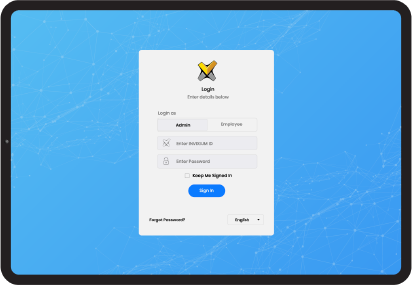 Manage The Visit From IXM WEB
IXM WEB is our core software product that allows you to have complete control over your Invixium biometric system. We have added IXM Visitor as a licensed feature of IXM WEB so that you can use this powerful tool to manage all aspects of the visitor experience. With this software, you will be able to register every guest in your system, list details of their visit, assign hosts, schedule meetings and appointments, and even give digital credentials to ensure only approved guests can enter.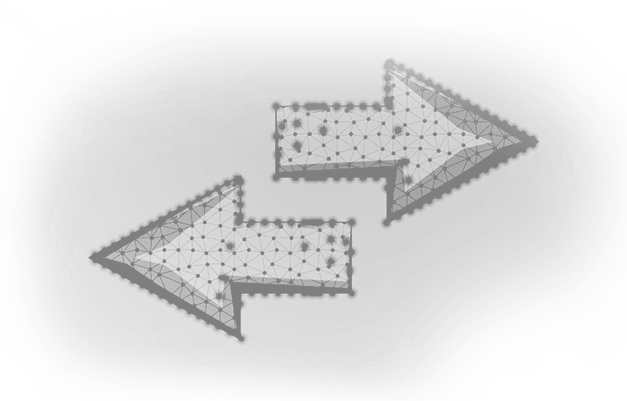 Scalable and Extensible
Like every piece of hardware and software developed at Invixium, IXM Visitor can evolve into whatever you need it to be. For small businesses, it can be a perfect solution for basic entry management. But for larger, enterprise-level situations, IXM Visitor's feature-rich software can scale, handling huge amounts of traffic and streamlining processes that normally take far longer. And of course, the larger your business, the more impactful IXM Visitor can be for your bottom line.
Keep Workplace Modern, Secure and Healthy
If you want to make a lasting impression on the guests who visit your company, IXM Visitor is the perfect way to start. Rather than struggling with old-fashioned and time-consuming physical entry passes, you can use digital forms of authentication for your guests that are perfectly branded to match the aesthetic of your company. You are sure to wow your guests with this solution that is not just better looking and appealing, but safer for everyone involved.
FAQS
What is a visitor management system?

A Visitor Management System is used to manage, track and monitor visitors in your organization.

How does Invixium's visitor management system work?

Invixium's Visitor Management allows organizations to pre-register visitors (appointment/booking) and register walk-in visitors using the IXM Visitor module in our software IXM WEB. Multiple credentials like face, fingerprint, RFID card, QR code or Digital card can be issued to visitors for authentication and check-in purpose.

The IXM Visitor module also allows for checking in/out visitors from the system, recording their visit details, their ID, purpose of visit and who they will be meeting.

What are the benefits of implementing a visitor management system?

The main benefits of having a visitor management system include: Improved Security and Safety of your organization, a better visitor experience, enhance organization brand image, a more automated process and elimination of errors.

How customizable is visitor management software?

Invixium can customize the standard visitor management workflow as per your organization's needs. Contact us at sales@invixium.com and share your requirements if interested.

How does the Invixium visitor management system make workplaces smarter?

Earlier, visitors had to wait for a long time at office reception desks to mark their entry in the visitor log using pen and paper, verify their identity and inform the host about their arrival. This manual process is removed when using Invixium's Visitor Management System. Using IXM Visitor and IXM WEB, you can pre-register visitors and assign them credentials. Identity verification option is available for security approval process during the visitor entry. Using Invixium devices, visitors can check-in and notify host about their arrival.

Do visitor management systems offer physical security control?

Our Visitor management system is integrated with our access control devices. This will allow visitors to access doors that they are authorized to during their visit, using credentials which are assigned at the time of registration.