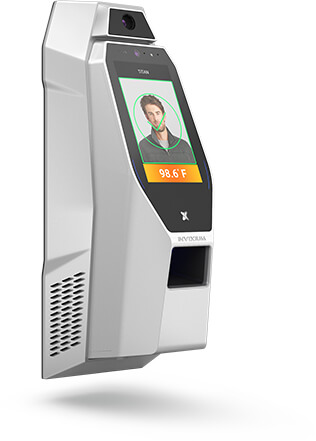 Timely. Automated. Contactless.
The Most Relevant Solution For Touchless Temperature Screening.
IXM TITAN Enhancement Kit is Invixium's response to the COVID-19 pandemic. People need – and want – to get to work and school, and go about their lives, safely. To prevent spreading illnesses to those we love most, multiple global health organizations recommend temperature checks and social distancing. The Enhancement Kit helps with both. As an accessory for IXM TITAN, the Enhancement Kit can be installed to upgrade Invixium's flagship biometric device to perform touchless, automated temperature screening with a thermographic camera and an intelligent algorithm that targets the tear duct: the ideal location on the body to screen for the most accurate elevated body temperature.
Revolutionize Workplace Temperature Screening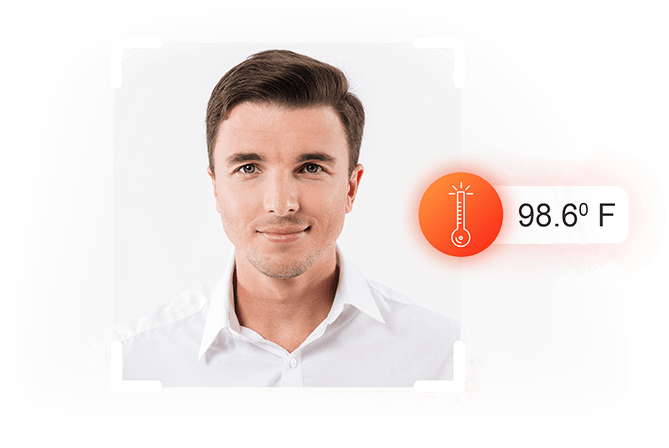 Automated, Hands-Free Temperature Measurement Protects Staff, Visitors, Customers And The Community
IXM TITAN Enhancement Kit uses an Invixium-developed algorithm to screen temperature at the tear duct, the part of the body least impacted by ambient temperature, to get a reading with an accuracy within +/- 0.5 ⁰C (0.9 ⁰F). The Enhancement Kit's thermographic camera works with IXM TITAN's built-in 21 MP face recognition camera to zone in on this tiny part of the face and take an instant temperature reading in just seconds – with no human intervention. Eliminate the need for a manual temperature-taker at entrances with this highly advanced solution.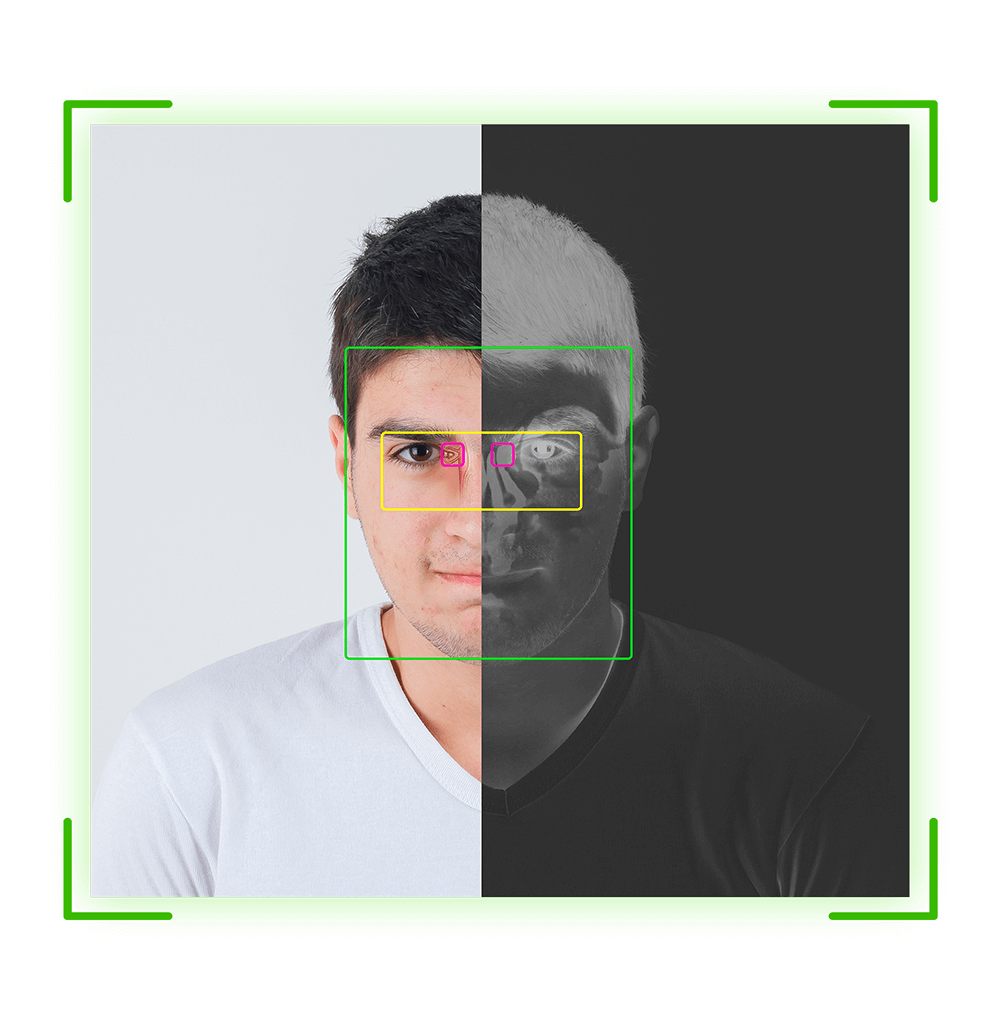 Automatic Calibration Reduces Device Maintenance Needs
IXM TITAN Enhancement Kit is self-calibrating because of the intelligent algorithm it uses to screen temperature. Simply follow its set-up instructions and go. No need to regularly calibrate this solution.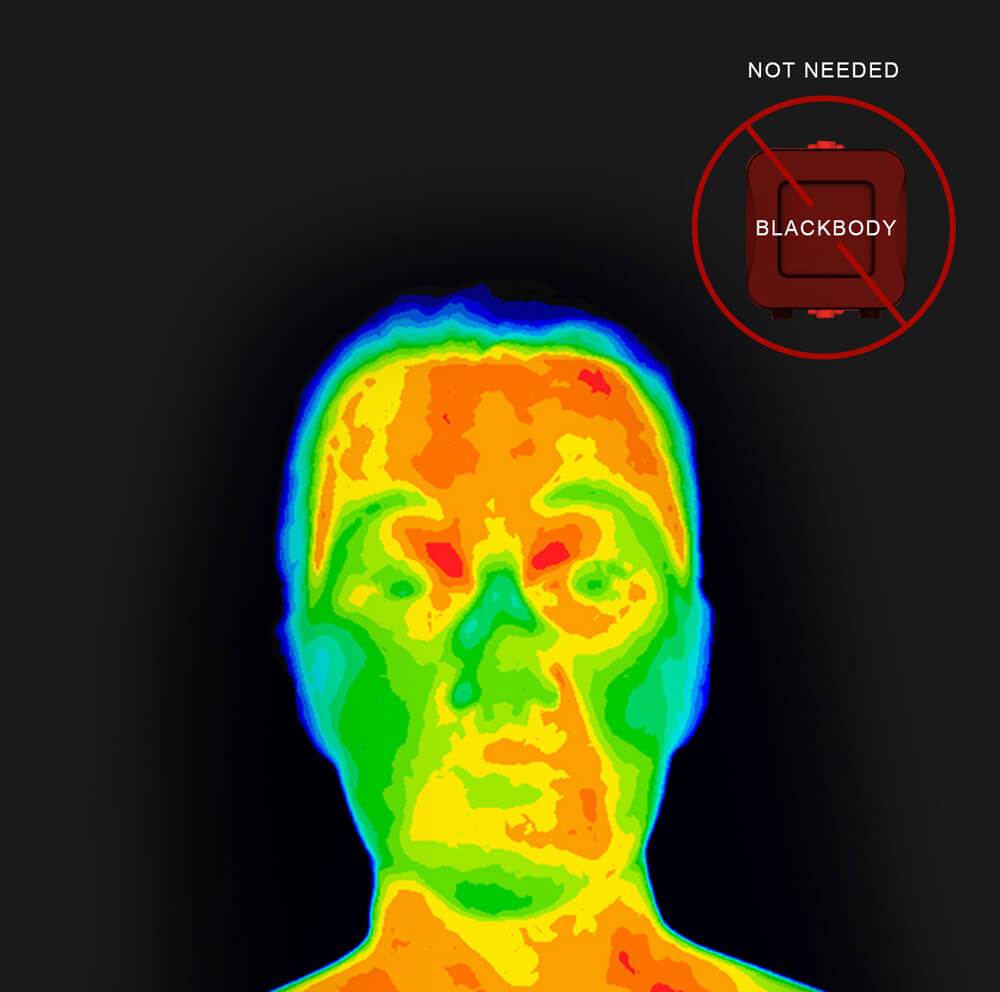 Achieve Accurate Temperature Readings Without A Black Body
Most temperature screening solutions require a black body to calibrate the device to the room, and to the accurate temperature it should be screening. The Enhancement Kit self-calibrates, saving on setup and calibration costs over time by eliminating the need for a black body.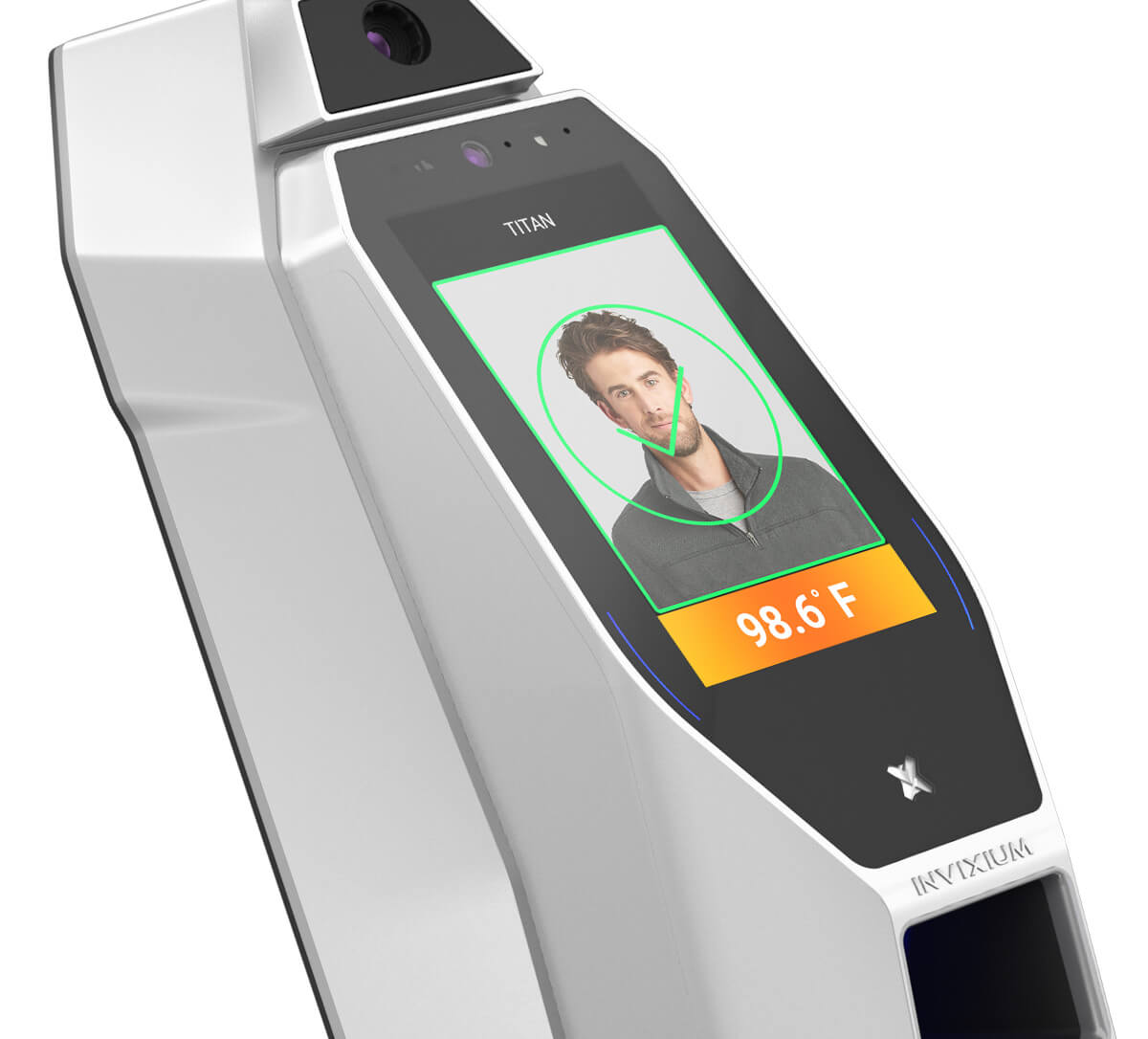 Aluminum Construction Acts As An Effective Heat Sink
The Enhancement Kit is made entirely out of the same material as IXM TITAN so the two devices aesthetically appear to be one cohesive solution. Futher, the Enhancement Kit's aluminum body absorbs and dissipates heat to protect your device and increase its longevity.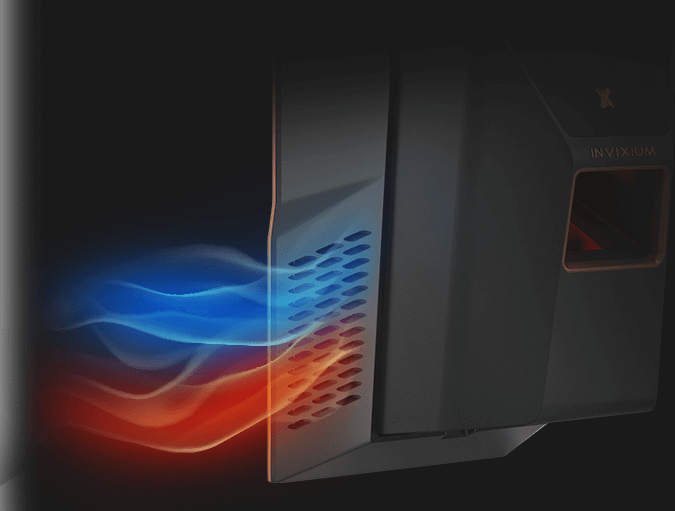 Visually Appealing Heat Vents Effectively Dissipate Heat
Along with its aluminum construction, the Enhancement Kit is designed with elegant, angular fin-shaped vents to release heat to the environment and lengthen the life of your device.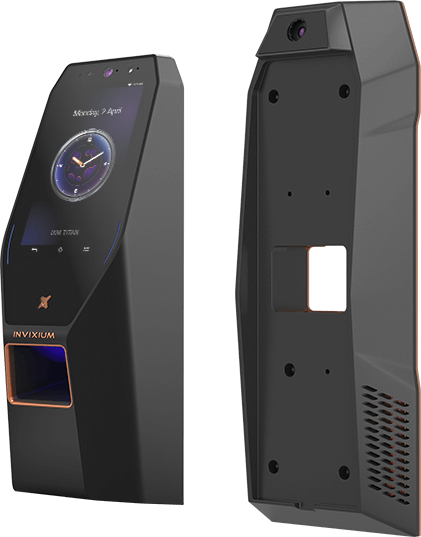 Field Upgradeable To Suit Already-Installed TITANs
The Enhancement Kit is not just for new TITAN customers, but also for those already in the market. Through an easy-to-install field upgrade, all TITAN users can experience the benefits of the Enhancement Kit.
The Complete Healthy Access Solution
Combine the Enhancement Kit with IXM TITAN and its ideal software companion, IXM Health, to experience all Invixium's Healthy Access solution has to offer. IXM TITAN brings touchless face recognition with or without masks and mask detection, while IXM Health offers powerful reporting options to give you at-a-glance or in-depth view of your staff's and visitors' health at any moment.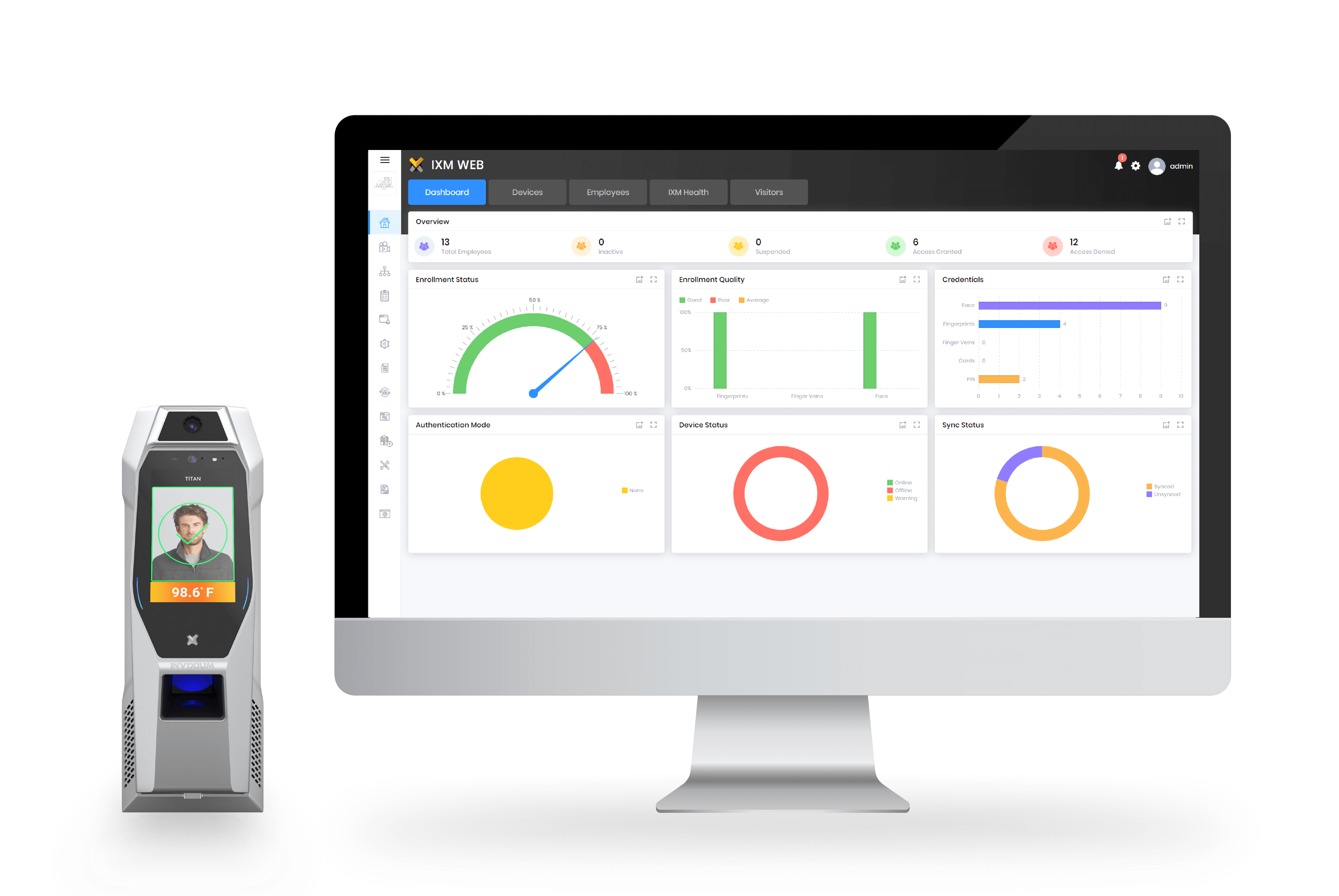 Tech Specs
| | |
| --- | --- |
| TIR Sensor FOV | 56 degrees |
| TIR Sensor Accuracy | +/- 0.5 ºC (+/- 0.9 ºF)* |
| Temperature Reading | Celsius and Fahrenheit |
| Temperature Rating | 10 to 40°C (50 to 95°F) |
| Impact Rating | IK10 |
| Power | Via TITAN |
| Anti-Shock Vandal Protection | Via TITAN |
| Gang Box Compatibility | Compatible |
| Color Options | Black with Copper, Brushed Aluminum |
| Dimensions | 33 cm x 11.5 cm x 5.5 cm (L x W x D) |
*To achieve accuracy within +/- 0.5 °C:
Install the device in an area with an ambient temperature of 10 – 40°C (50 – 104°F)