Seamlessly Synchronize IXM WEB With Your Access Control Software
IXM Link is a licensed module for IXM WEB that enables seamless integration between IXM WEB and leading Access Control Panel (ACP) software. The automatic (one or two-way) synchronization ensures any user enrolled in IXM WEB is automatically transferred to the ACP software and vice-versa, without the need to spend time on manual data entry.
See What IXM Link Can Do For You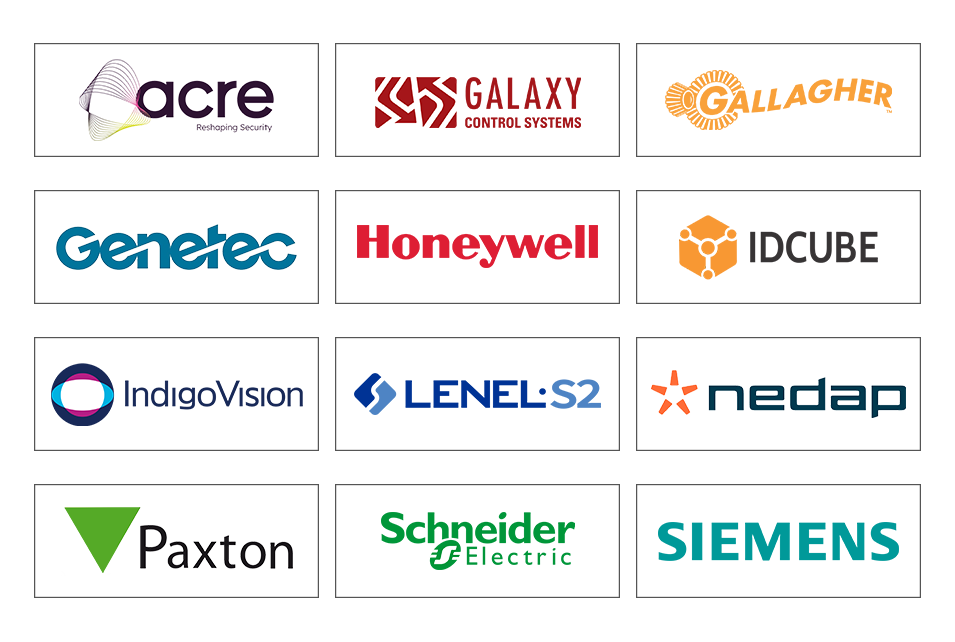 Ready To Integrate With Leading Access Control Panels
IXM Link is Invixium's answer to the demand for customized solutions in the access control industry. Currently integrated with over 10 different leading ACP software from highly-sought-after companies, this software solution within IXM WEB allows you the utmost of customization when it comes to your system. If you're already a customer of one software, but love Invixium products, IXM Link can bridge the products you want with the software you need.
Enable Easier User Management With One Seamless Solution
With IXM Link, you can enroll and manage your system's users from your ACP software. Because IXM Link boasts a customizable refresh rate, the frequency of one- or two-way synchronization between your ACP software and IXM WEB can be as low as every 30 seconds. And, because this software was designed with our users in mind, your data won't be duplicated – so you can spend less time cleaning up your database, and more time ensuring your building is secure.
Enroll From Within ACP Software For Ease Of Use
Using IXM Link allows you to enroll users; biometrics using an Invixium reader and your ACP software – without ever opening IXM WEB. This creates a more seamless, user-friendly process for administrators familiar with their ACP software, or just those looking for a fast and easy enrollment experience.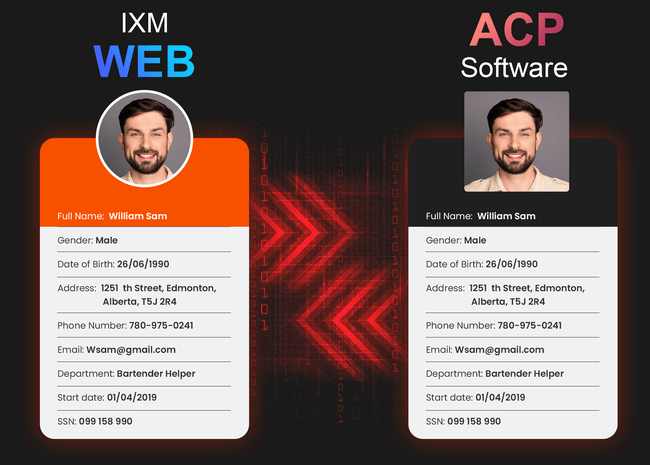 No Data Duplication Means You Can Spend Less Time Managing Your Software
Data mismatch is greatly reduced and no manual work is involved because this intelligent, automated software transfers all user/cardholder data from one system to the other, making the system more efficient and less prone to errors.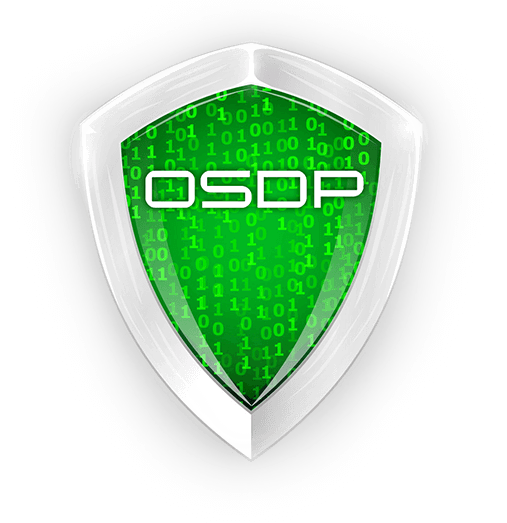 OSDP Protects User Data During Transfer
Open Supervised Device Protocol (OSDP) is the gold-standard of encrypted communication between ACP software and biometric readers. Businesses and users alike are concerned about data privacy, so IXM Link uses OSDP communication to ensure data cannot be copied, stolen or used maliciously during transfer.
That's Not All
Your One Stop Shop For Device And User Management
IXM Link is architected and developed by Invixium, so you can trust one supplier to contact for all your needs for biometric devices, support, software, updates and upgrades.
Latest Integration Versions Keep You Up-To-Date
Invixium keeps IXM Link up-to-date with the latest software from leading ACP companies, like Honeywell, Lenel and more, so your system will never lag behind updates from your ACP software.
Network Architecture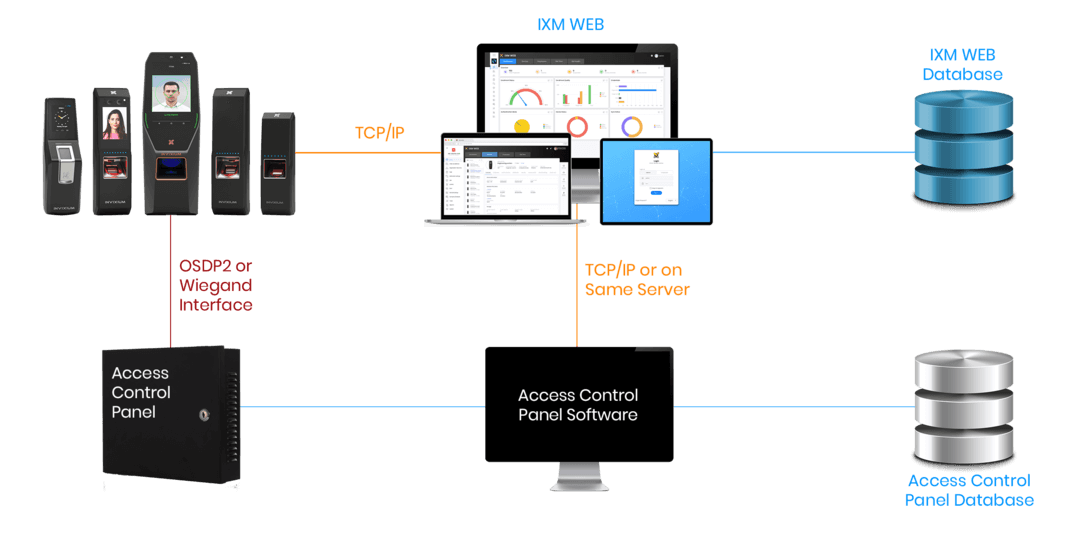 System Requirements
| | |
| --- | --- |
| CPU Requirement | 2.4 GHz Quad Core |
| RAM Requirement | 6 GB RAM (8 GB RAM recommended) |
| Hard Disk Requirement | 50 GB Hard disk |
| Network Interface | TCP/IP, RS232, RS485, WiFi |
| WEB Server Requirement | Microsoft IIS v7.5 or higher |
| Microsoft .Net Framework | Version 4.7.2 |
| Database | SQL Server 2014 or higher |
| License | Free. Annual Maintenance Cost for updates and support. (2nd year onwards) |
Operating Systems
Windows Server 2008 R2 SP1
Windows Server 2012
Windows 7 SP1
Windows 8.1
Windows Server 2012 R2
Windows 10 Professional Version
Windows Server 2016 Standard
Supported Browsers
Google ChromeTM version 90.0 or higher
Mozilla Firefox® version 90.0 or higher
Microsoft Edge® version 90.0 or higher
Apple Safari® version 15.0 or higher (Mac OS only)
Supported Devices
Desktop, Notebook, Smartphone, Tablet