Ensure Your Enterprise's Health with Powerful Temperature Reporting
IXM Health is Invixium's software companion for monitoring your enterprise's health with IXM TITAN Enhancement Kit. From tracking employee temperatures over time to monitoring the number of visitors with elevated body temperature, IXM Health is a comprehensive solution that you can customize. Generate intuitive reports, manage workflows for high temperature detection, and more in this licensed feature for IXM WEB.
See What IXM Health Can Do For You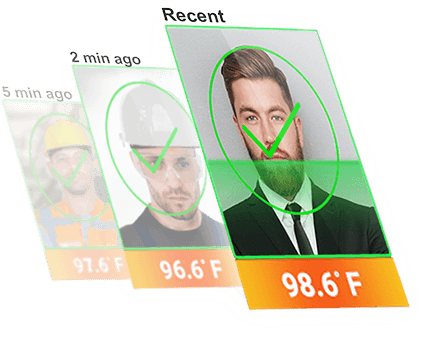 Screen Employee And Visitor Temperatures
Temperature screening for staff and visitors is a critical part of many companies's during COVID-19, and leaders say that these measures are here to stay as society has become more-health conscious. Whether it's COVID-19, the flu or even the common cold, screening temperatures of people in your workplace is an intelligent way to help limit the spread of illness and keep staff and visitors safe.

Digital Attestation Questions
Using the IXM Mobile app or the LCD on IXM TITAN, digital attestation questions are a simple way for businesses to feel assured that their staff and visitors have not been exposed to illness. Beyond wellness questions, attestation is a powerful tool to ensure that your employees are wearing required safety gear or complying with other mandates in place at your business. Digital attestation questions are customizable within IXM Health Standard.
Employ Intelligent Temperature Monitoring
IXM Health can be used to seamlessly incorporate temperature screening into your workforce management system to monitor employee health or build it into your visitor procedures to add temperature data to visitor registration. By screening individuals' temperatures before entry, you are seamlessly protecting healthy staff and visitors from potential illness.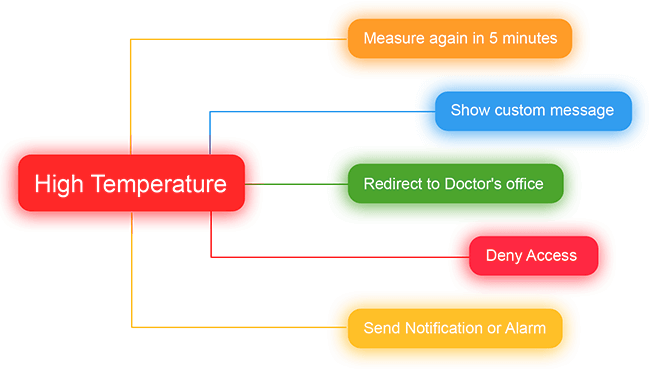 Customized Workflows Suit A Variety Of Business Needs
IXM TITAN with Enhancement Kit enables rapid temperature screening, and IXM Health allows you to customize security workflows when IXM TITAN detects elevated body temperature. The workflows defined in IXM Health help ensure a smooth process in case EBT is detected by enabling you to give individuals clear guidance about secondary screening, quarantine or whatever your policy states.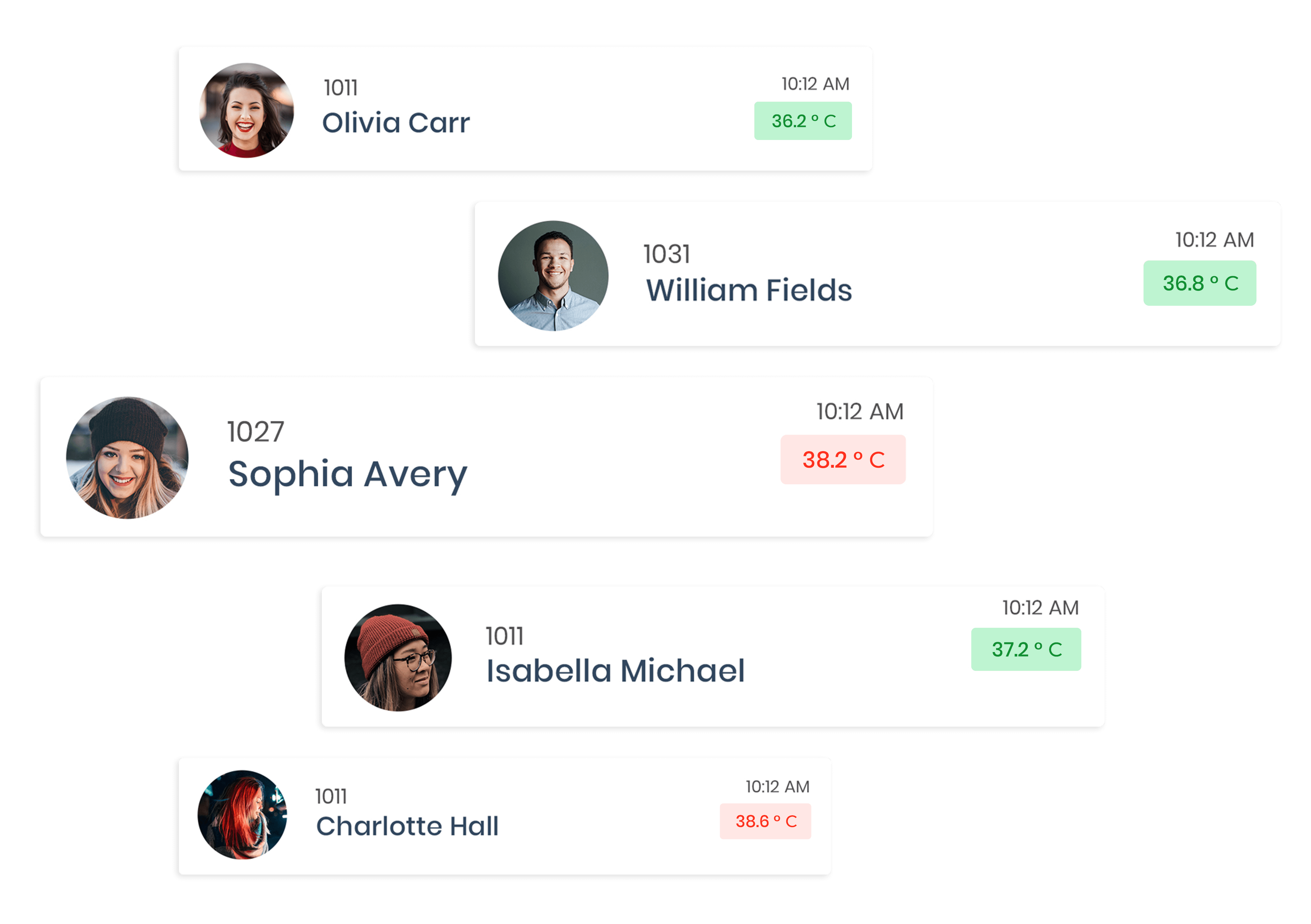 Real-Time Notifications Keep Managers Informed
Alerts from IXM Health are sent in real time to whomever you direct the program to contact so your staff can take necessary actions to prevent the spread of illness. IXM Health also includes real time monitoring, enabling you to view what IXM TITAN's camera sees at any given moment as an extra layer of security during temperature screening.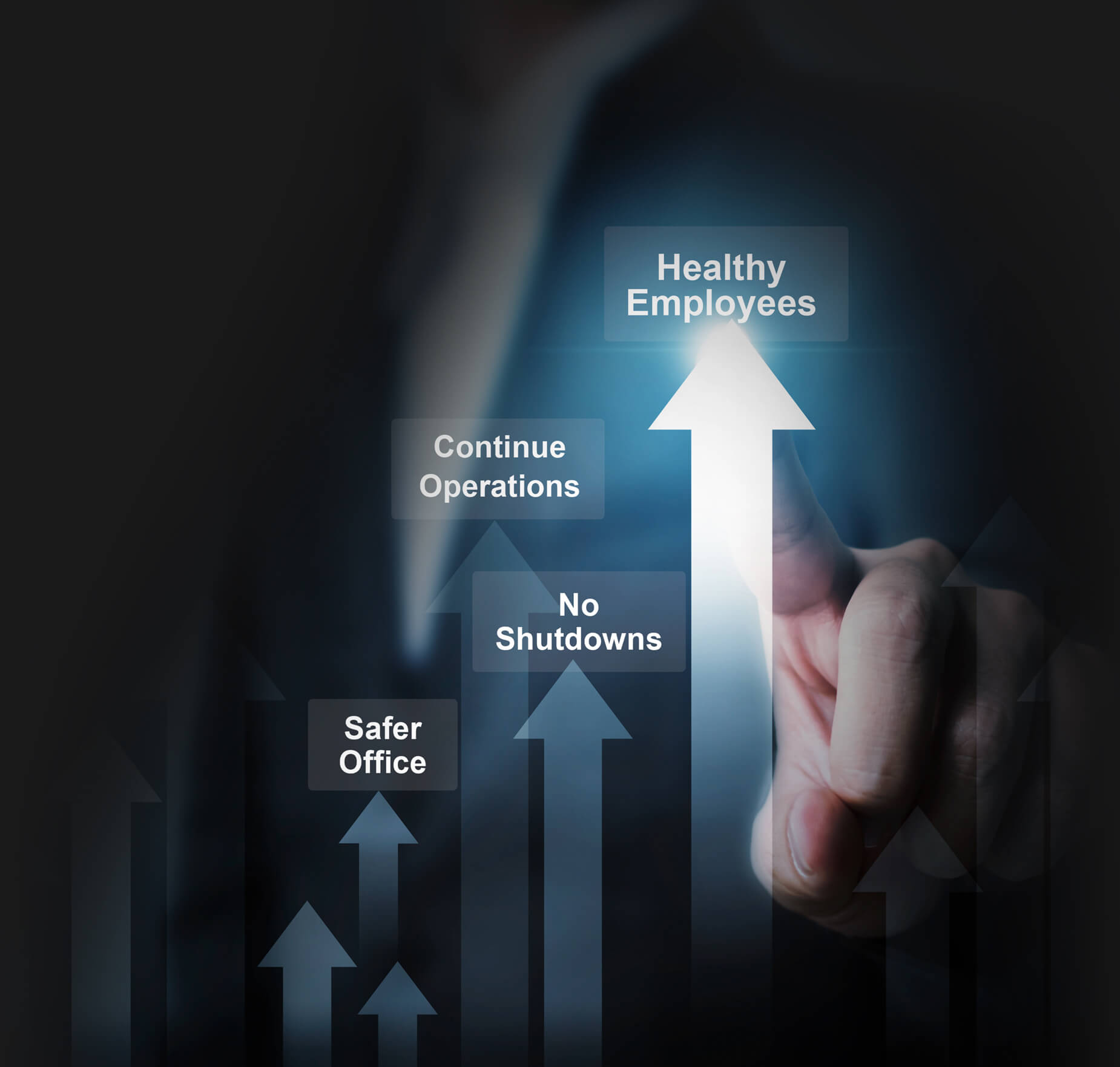 See The ROI
Calculating the ROI of investing in a healthy workforce is simple, especially during COVID-19. If one member of your staff falls ill, their entire shift will have to quarantine (per most governmental guidance), so you will inevitably lose time, money and productivity if sickness is spread at work. Instead, investing in an air-tight temperature screening solution is one very effective way to help limit the instances of staff coming to work sick and infecting others.

HIPAA Compliance
To help businesses follow the privacy component of HIPAA in the United States, IXM Health allows administrators to configure settings on IXM TITAN to hide personal health data captured during screening events, such as temperature.
That's Not All
Add More To IXM WEB's User-Friendly Dashboards
IXM WEB is known for its colorful, user-friendly dashboards, so Invixium designed the new temperature monitoring dashboard included with IXM Health to be equally as appealing. This dashboard provides an at-a-glance snapshot of your enterprise's health daily, monthly, or all-time so you can make educated business decisions regarding personnel health.
Personalized Alerts Help You With Policy Enforcement
Alerts and messages sent via email and displayed on IXM TITAN's LCD during temperature screening can be easily customized to suit your enterprise's processes for visitor and employee screening, including informing managers that an EBT has been detected or directing a person with EBT on their next steps to stay healthy.
Reports And Trends Make Company Health Decisions A Breeze
IXM Health's reports allow you quickly visualize the overall health of your enterprise. Specify a date range to track temperature trends for your entire facility, individual employees, or past visitors, giving you all the information you need to make decisions about contact tracing, quarantine and more.
System Requirements
| | |
| --- | --- |
| CPU Requirement | 2.4 GHz Quad Core |
| RAM Requirement | 6 GB RAM (8 GB RAM recommended) |
| Hard Disk Requirement | 50 GB Hard disk |
| Network Interface | TCP/IP, RS232, RS485, WiFi |
| WEB Server Requirement | Microsoft IIS v7.5 or higher |
| Microsoft .Net Framework | Version 4.7.2 |
| Database | SQL Server 2014 or higher |
| License | Free. Annual Maintenance Cost for updates and support. (2nd year onwards) |
Operating Systems
Windows Server 2008 R2 SP1
Windows Server 2012
Windows 7 SP1
Windows 8.1
Windows Server 2012 R2
Windows 10 Professional Version
Windows Server 2016 Standard
Supported Browsers
Google ChromeTM version 90.0 or higher
Mozilla Firefox® version 90.0 or higher
Microsoft Edge® version 90.0 or higher
Apple Safari® version 15.0 or higher (Mac OS only)
Supported Devices
Desktop, Notebook, Smartphone, Tablet