Brands that
Trust Us

Attestation Questions
for Healthy Building
Access Control and More
A feature of IXM Mobile and IXM Health Standard, digital attestation questions offer a flexible way to screen employees and visitors to confirm that they are following health and/or safety guidance relevant to your business. Customization allows for as much flexibility as you need to be general or specific for your use case, and digitization increases convenience while enabling an audit trail.
Watch How Attestation Questions Work
Improves
convenience compared to
pen-and-paper attestation

Upholds health and
safety compliance with
custom questions

Can be modified
at any time via
IXM Health Standard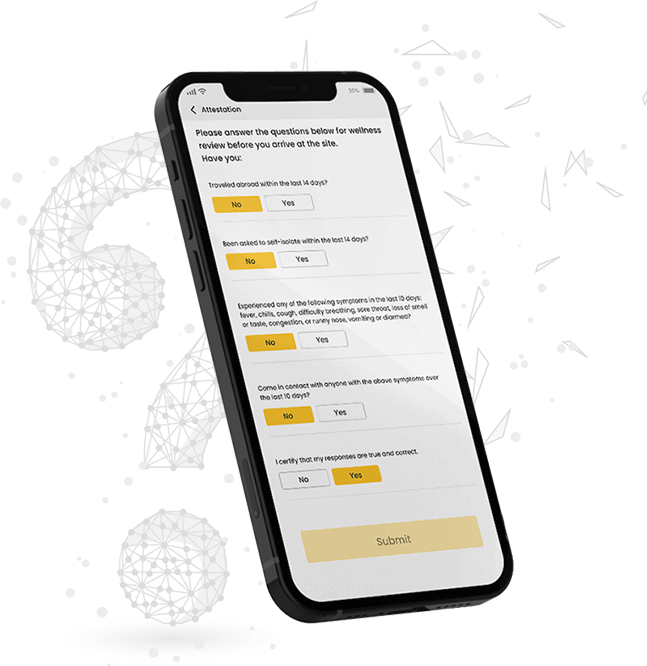 Audit trail available in
IXM Health Standard

Helps save time for staff,
visitors, and security personnel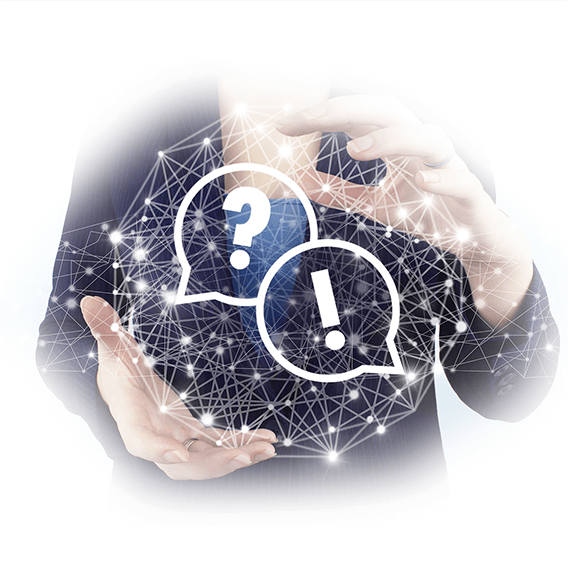 Learn More About
Attestation Questions
First, your IXM WEB administrator will customize your attestation questionnaire using IXM Health Standard. Then, your questionnaire is sent to your user population to be completed via IXM Mobile, Invixium's mobile platform for healthy access. Once complete, each person's answers are stored in a QR code on the app that can be shown to IXM TITAN on-site to gain access.
Transform Your Security with
Attestation Questions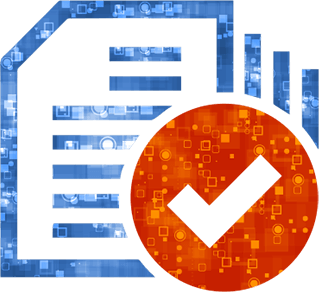 Follow Compliance Rules
Whether your business is concerned with bringing staff back to work during COVID-19 or following other health/safety guidelines such as wearing specific protective gear on-site, Invixium attestation questions can be customized to suit your needs.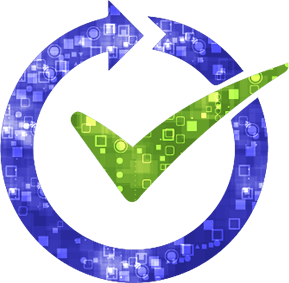 Improved Convenience
When compared to pen-and-paper or other methods of answering attestation questions, digital attestation questions answered on a person's mobile phone offer the highest level of convenience available.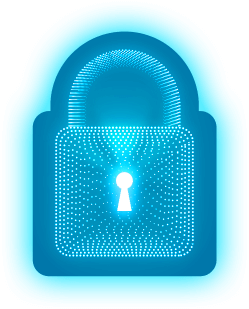 Privacy and Security
If an audit trail is enabled to maintain records of attestation question answers, data is kept private between each person and the business. Only administrators with access to IXM WEB will have access to others' data.
Why Leading Companies Choose Invixium
Biometrics
Experts

Healthy and
Secure

Incredible
Convenience

High-End Design
and Technology

Data
Privacy

Powerful Access
Control Integrations
With decades of combined experience in biometric access control, Invixium offers the finest in engineering, support, and customization. With thousands of products installed, Invixium is ready to partner with you to create the access control ecosystem of your dreams.
Modern businesses demand protection for personnel wellness as much as their safety. Invixium answers this need with signature features like temperature and vital signs screening packaged in one complete, touchless solution to protect your staff and visitors.
Invixium solutions make complex security simple by removing the need for keys, passwords, and more. Thanks to touchless automation and user-friendly mobile access control and wellness screening, your personnel can focus on getting to work without following complex workflows.
Design is the Invixium DNA. Every Invixium solution is rounded out by elegant design and playful user experience that complete its plethora of industry-leading features and set it apart from competitors.
Invixium biometrics offer highly secure features like multi-biometric and multi-factor authentication and industry-standard encryption to keep people and their data safe. Biometric templates created by the Invixium algorithm are encrypted to ensure that no template can be copied or stolen.
All Invixium solutions are integrated with leading access control providers to assist you in a seamless transition from one biometric manufacturer to another, or from a traditional access control method to biometrics.
Contact Us to Secure Your Building
with IXM Mobile