Compatible. Extensible. Complementary.
Customize Your Invixium System With Products We Recommend
Invixium products are capable of standalone operation or as part of an IP-based distributed enterprise access control or time & attendance system. We launched the Invixium Certified Products (ICP) program to test, integrate and support complementary products into our bespoke product eco system to offer our customers more freedom to customize their installation. And for your convenience, these products can be purchased directly from us.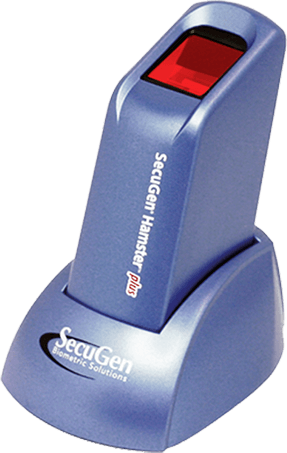 SecuGen Hamster PLUS Desktop Biometric Enrollment Sensor
SecuGen Hamster PLUS is a versatile fingerprint reader with Auto-On and Smart Capture technologies that ensure high quality fingerprint scanning. Featuring a comfortable, ergonomic design, the Hamster PLUS is built with the industry's most advanced optical sensor using patented SEIR fingerprint biometric technology.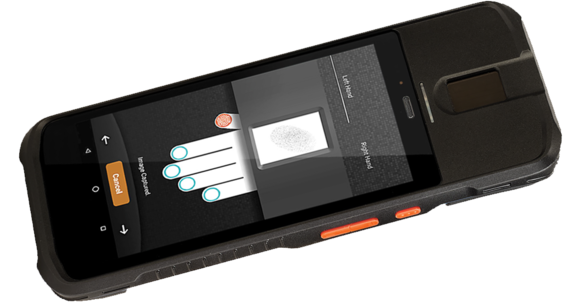 CredenceECO Identifier
CredenceECO-Identifier™ is a next-generation handheld biometric and credential reading identity platform. It features a 2.0 GHz quad-core processor with 4GBRAM/16GB- eMMC and a strong mechanical enclosure. It also integrates a 500 DPI fingerprint scanner, a 5 or 13 MP camera with LED and a dual interface contact/contactless smartcard reader. With the best in class battery life, this biometric reader is easy to carry and is integrated with the Invixium ecosystem offering you a seamless solution for any deployment requiring mobile solutions.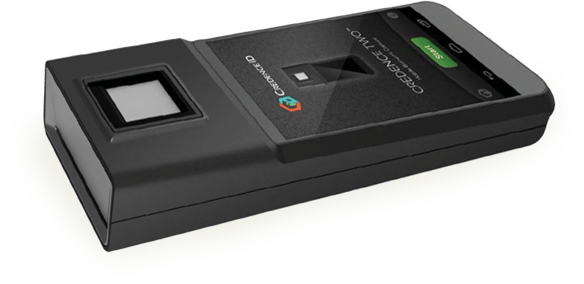 CredenceTWO Handheld Biometric Enrollment Device
CredenceTWO places the power of mobile identity and authentication into the hands of the users for critical know-your-customer ("KYC") applications. With a state-of-the-art mobile chipset, integrated FIPS-201 FBI certified 500 dpi fingerprint sensor, a 5 MP camera with dual LED illumination and a dual contact/contactless smart card reader, CredenceTWO integrates seamlessly with IXM products for full user interoperability. Enroll your fingerprints on an Invixium Device and authenticate on CredenceTWO or vice-versa to expand your deployment possibilities. A wide range of connectivity options including the latest generation Wi-Fi, Bluetooth 4.1 and Penta-Band LTE and WCDMA make CredenceTWO an ideal product to extend your biometric authentication needs on the go.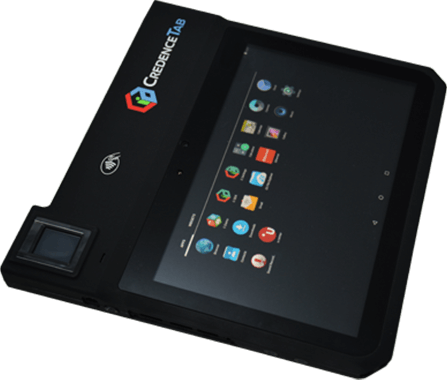 CredenceTAB Biometric Enrollment Tablet
CredenceTAB is an elegant combination of biometrics, credentials and enterprise-grade mobile technology. This award-winning mobile device brings together a FAP-30 fingerprint sensor, two cameras, contact & contactless smart card reader, e-Passport reader and Android OS, all operating seamlessly on a state-of-the-art mobile chipset, creating endless application possibilities. Integrated effortlessly with Invixium products for full user interoperability, using the CredenceTAB with the Invixium product ecosystem allows you to empower a diverse group of agencies to build and deploy targeted applications for their desired objectives, workflows and environments.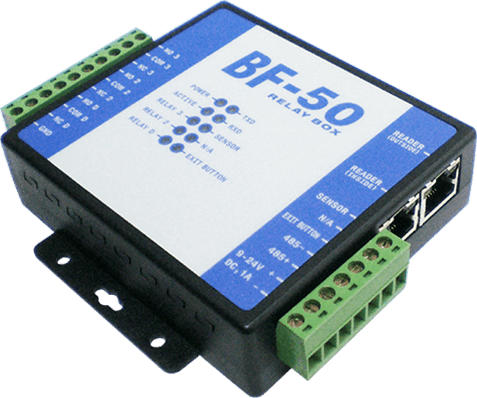 Chiyu BF-50 Secure Relay Box for higher security
The Chiyu BF-50 Secure Relay Box provides secure door control via private RS-485 communication when connected with IXM products. Control the exit button and door contact and trigger the door relay from the secure side of the door, eliminating the vulnerability of tampered access by shorting wires. Its compact form factor allows for use in a variety of installations.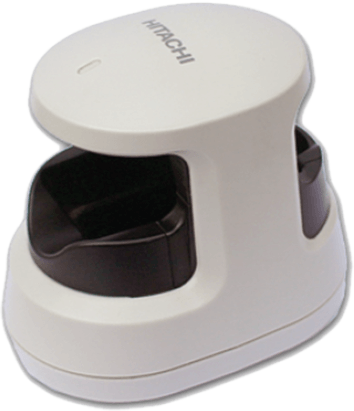 Hitachi Finger Vein Desktop Biometric Enrollment Sensor
The Hitachi USB Finger Vein Biometric Scanner uses infrared rays to scan the unique finger vein pattern of individuals. The device connects directly via USB port to a PC running Windows® Operating System and can be used to enhance IT security by providing a more accurate method of user authentication over password entry for highly sensitive or high-risk PCs. Unauthorized system access through impersonation or password cracking is eliminated with this highly secure device.