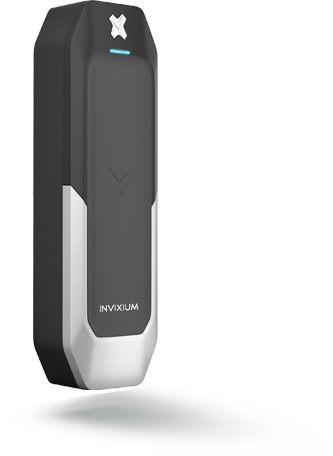 Credentials Reimagined.
Designed for Secure Touchless Access Control
We are humble enough to admit that not every door requires a biometric solution. That is why our team created IXM VERTU, a thoughtfully engineered RFID card and mobile access reader. This modern, elegant solution supports the latest features like mobile credentials along with multiclass card technology. IXM VERTU's unique balance of security and versatility makes it an incredible choice for businesses of all sizes.

Wide Physical Card Compatibility
VERTU is a multiclass card reader with support for dual-frequency (125kHz / 13.56MHz) RFID technology. To ensure that our reader can be used in many different settings, we designed it to accept all of the industry's most popular physical card types, including EM Prox, MIFARE, and DESFire.

Mobile Credentials Accepted
On top of utilizing traditional physical cards, VERTU can also support digital credentials via the IXM Mobile app using smartphone Bluetooth Low Energy (BLE) and/or Near Field Communication (NFC). Mobile-based systems have many benefits, including reduced year-over-year operational costs, less plastic waste, and increased security, as mobile credentials are much more difficult to misplace or steal.

IP67 Rated
VERTU is IP67 certified, meaning it is fully protected against both ingress from dust and water. This makes VERTU capable of operating even in the toughest locations including construction sites, factories, and outdoor settings.

Slim, Attractive Design
Designed to address the needs of modern access control applications, VERTU is slim and elegant, allowing it to easily be mullion mounted in small spaces and door frames. With an attractive two-tone exterior available in multiple colorways, VERTU can complement any decor style.

Secure Communication Options
VERTU supports various communication modes such as Wiegand or OSDP2 for secure communication with any Access Control Panel.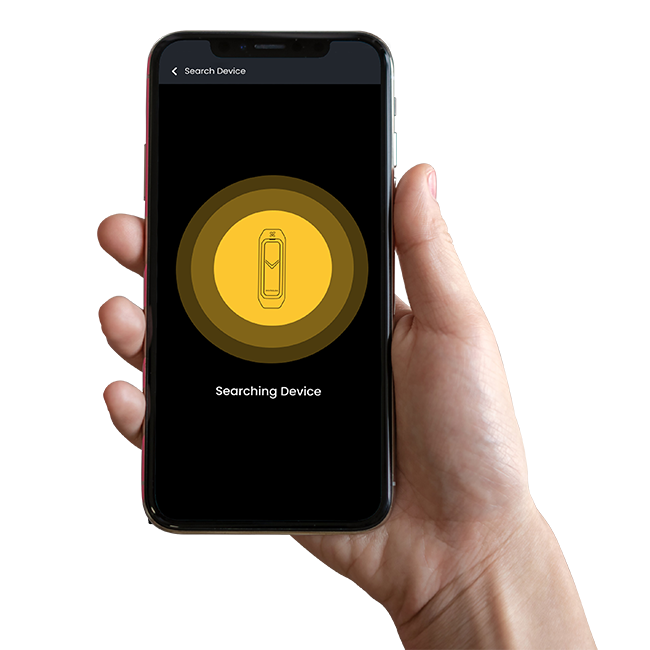 Configuration Through a Simple App
Wiegand or OSDP configuration is easily done through a mobile app, allowing the installation process to be complete in mere minutes. Adding and removing users and overall device management for VERTU can also be performed within the same app.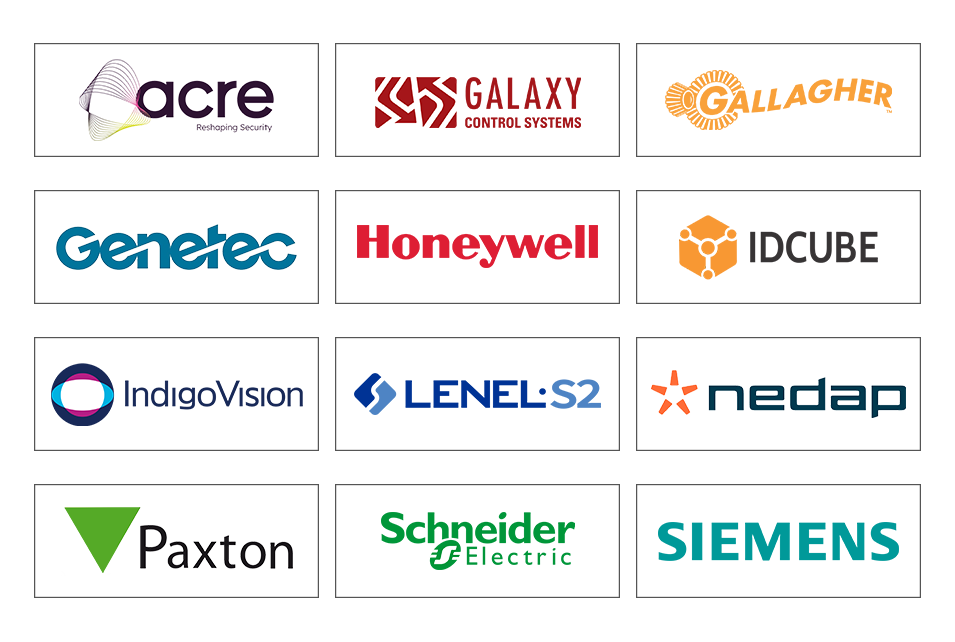 Integrations With Leading Access Control Software for Seamless Use
VERTU is set up to work in harmony with your existing access control system. Through IXM Link, a licensed feature of our IXM WEB software, VERTU integrates with a full range of industry-leading access control software including OnGuard by LenelS2, Honeywell Pro-Watch, and more.

IK08 Impact Rating
With an IK08 impact rating, VERTU can also withstand up to 5 joules of impact, making it the ideal choice for not just office buildings, but harsh work environments like factories and oil/gas refineries.
Even More Great Features
Multiple Cards Per User
With the ability to enroll users with multiple cards, it's easy to create a multi-layered security system with separate access rules throughout the building.
Long Card Read Range
VERTU can read cards from 8 cm, allowing users to be authenticated quickly, whether they are walking right next to the reader or reaching out to it from a vehicle.
Unmatched Security
Like every other Invixium solution, VERTU uses the strongest encryption protocols to protect itself against hacks and breaches that can compromise the integrity of your system.
Tamper Protection
VERTU is built with anti-shock vandal protection (ASVP) that sounds an alarm when an attempt is made to remove the device from its installed location as an added layer of security. This is especially helpful when the reader is installed in unsupervised exterior locations.
High-Quality Products Made In Canada
All Invixium products are NDAA-Compliant and proudly Made in Canada with the highest-quality materials to ensure a delightful user experience and long lasting operation.
Network Architecture

Tech Specs
| IXM VERTU Features | Description |
| --- | --- |
| | |
| --- | --- |
| 2.4 GHz Credential (Bluetooth) Compatibility | BLE Credentials via IXM Mobile |
| 13.56 MHz Credential (NFC) Compatibility | NFC Credentials via IXM Mobile |
| 13.56 MHz Credential Compatibility | MIFARE Classic, MIFARE DESFire EV1/EV2 |
| 125 kHz Credential Compatibility | EM Prox |
| Mounting | Mullion mount, Flat surfaces |
| Color | Black and Chrome |
| Wiegand | Customizable up-to 512 bits |
| Transmit Frequency | 125 kHz, 13.56 MHz, 2.4 GHz |
| Ingress Protection | IP67 |
| Communication | Wiegand and OSDP v2 |
| | |
| --- | --- |
| Bluetooth | BLE 5.3 |
| Panel Connection | Via Flexible Mesh Jacket Cable |
| LED Panel Feedback | Supported |
| Device Management | Via dedicated BLE Mobile App |
| Operating Voltage | 12V DC |
| Current Draw | Peak: 500 mA, Max. Avg: 70 mA |
| Device Input and Output | Multicolor LED, Buzzer, Tamper Output |
| Dimensions | 5.6" x 1.8" x 0.9" in (142 x 45 x 22 mm) |
| Operating Temperature | -40°C to +75°C (-40°F to +167°F) |
| Operating Humidity | 0% to 95%, non condensing |
| Certifications | FCC, CE, RoHS, UKCA, BIS |
| Warranty | 5 Years |