High Speed Touchless Mask Detection
Face recognition while wearing a mask is a must-have for a modern business using face recognition, as a face recognition system that requires individuals to remove their masks during use defeats the purpose of this critical health mandate. Mask detection takes it further – if masks are a requirement, allow an automated system to quickly get the message across.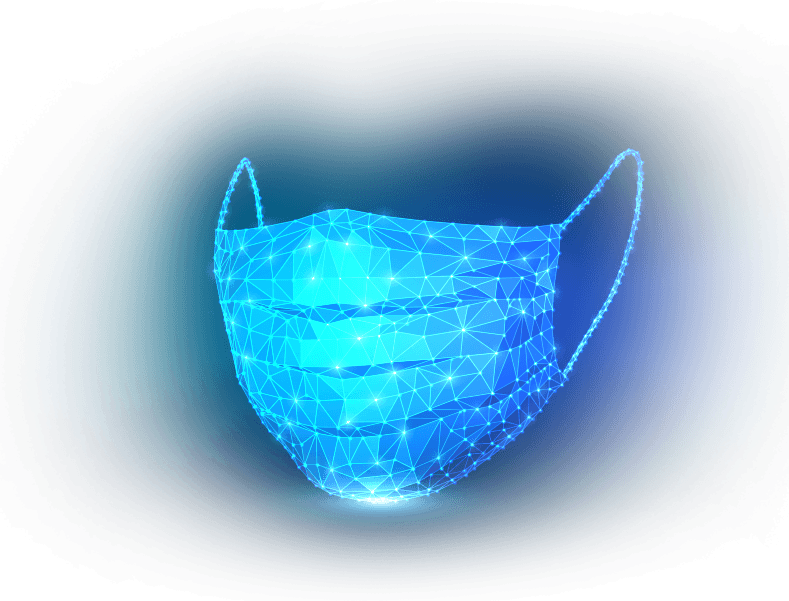 Technology
Mask detection is beautifully simple. In our existing face recognition algorithm, Invixium offers a setting that scans a person's face and sends an alert if a mask is not being worn. But that's not all: you might want to keep a door locked if someone without a mask tries to enter, or you might want to enforce staff mask-wearing by only allowing those with masks to clock in. It's all possible with advanced mask detection, so you can simply, confidently enforce health guidelines.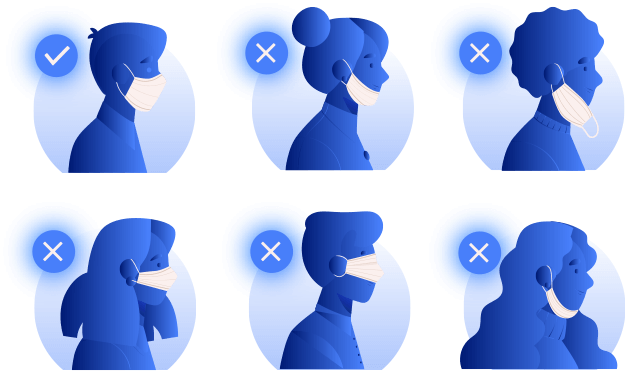 Detecting Masks
Through a simple algorithm tweak, our face recognition system can now recognize if a mask is present based on its programmed understanding of how a mask fits on the face. Much like how face recognition is based on the conversion of facial features to data points, mask detection relies on a series of data points that an algorithm recognizes to mean a person is wearing a mask. While this solution is advanced, in the field, it's simple, fast and reliable.
Invixium Mask Detection: Modern And Comfortable Security
Mask detection by Invixium is a modern feature for IXM TITAN that enhances health, user-friendliness, functionality, compliance and flexibility for businesses of any size and with any set of unique needs. When you choose Invixium, you receive: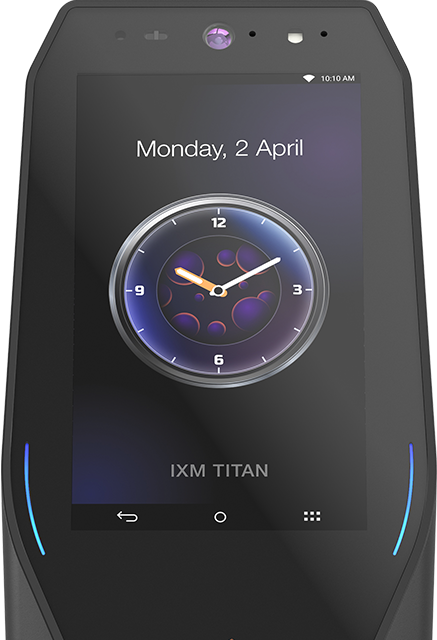 Incredible throughputs of 15 to 18 people per minute

Completely touchless operation based on our highly advanced face recognition

Custom workflows that allow you to comply with local guidelines and protect staff and visitor health

All of the user experience and design features that define us, no matter how you use mask detection
Advantages of Mask Detection
Health
It's proven that wearing masks limits the spread of airborne illnesses, and COVID-19 is no exception. As long as local governments and business leaders require masks, this solution can be used to help limit the spread of disease at work
Speed
Mask detection as an extension of face recognition is just as rapid, so you'll be able to limit door or clock-in area bottlenecks with this quick and touchless solution
Compliance
Enforce local mask mandates for your staff and visitors without requiring one of your staff to do so personally – potentially creating awkward situations. Deploying an intelligent, automated solution makes compliance fast and comfortable
Durability
Mask detection is a feature of our most durable solution, IXM TITAN, which is built with an aluminum body and Corning® Gorilla® Glass LCD screen to resist scratches and dents. And, this solution's camera is known for how well it functions in bright and dim light
Design
As a modern solution on its own, mask detection is further elevated by the elegance of the system that it's a part of. With a sleek metal design in two colors and a user-friendly touchscreen for playful notifications, this device fits in any business