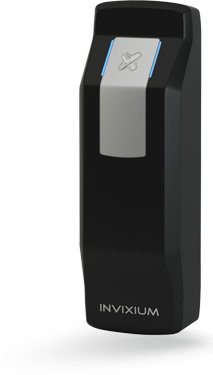 Simple. Elegant. Effective.
The Answer For Your Card-Reading Needs
MERGE CR is the card-only member of the MERGE family, offering the beauty and robustness of MERGE 2 in a card-only format. With an excellent balance of cost-effectiveness and high-demand features, MERGE CR brings incredible value to the card reader market, including Invixium's core commitment to exquisite design. With all the right features, the true beauty of MERGE CR shines in its capacity for 5,000 cardholders, PoE compatibility, customizable LEDs, Wiegand connection up to 512 bits and support for multiple types of RFID cards.
Uncompromising Quality At An Excellent Price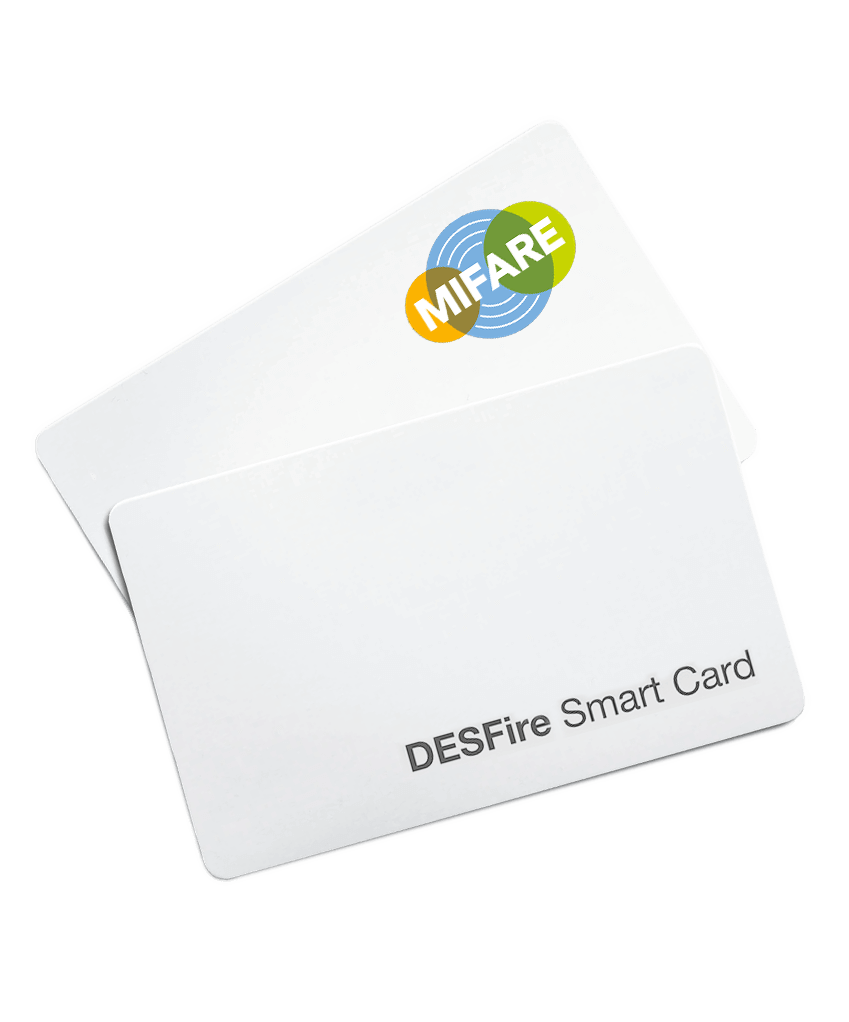 A Card Reader For Every Use Case
MERGE CR supports a variety of card types, including MiFare and DESFire, so you can fully customize your access control system to meet your existing business needs. And, with the ability to assign multiple cards to each user, even large enterprises can make full use of all of the wealth of card options offered by MERGE CR.
Build A Card Access Control System Around MERGE CR

Card Access Control Has Never Been More Elegant
Not every card reader is built the same. In fact, MERGE CR is built with Invixium's commitment to bespoke design and high-quality engineering at its core, offering you an elegant and durable system ready to take on whatever access control challenge you have. With a capacity for 5,000 card holders and excellent throughput, large enterprises are not a challenge for MERGE CR. Your staff can gain access and continue about their day with incredible speed with MERGE CR installed at access points in your building.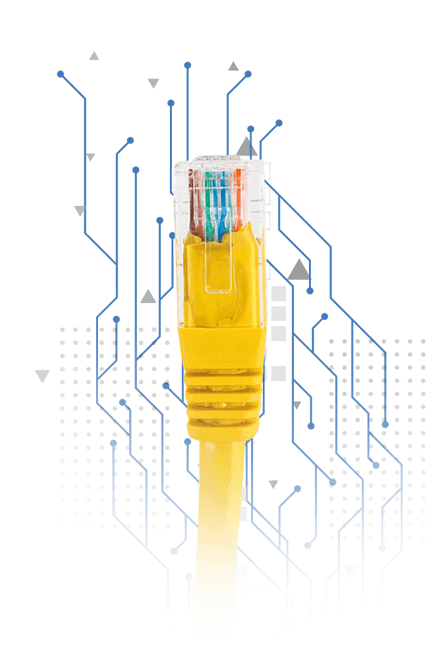 One-Cable PoE+ Power And Communication For Easy Installation
One cable (CAT5/6) for power and communication makes installation fast and easy, and also lowers installation costs and maintenance.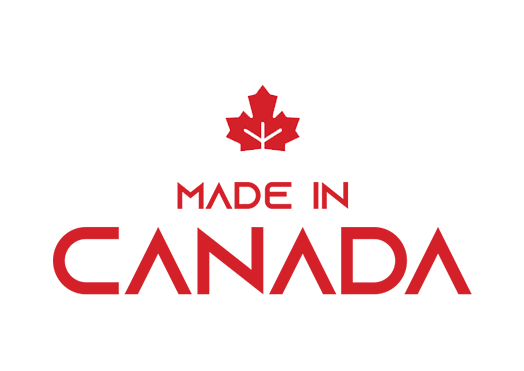 High Quality Products Made In Canada
Invixium proudly uses the highest-quality materials at its Canada-based production facility to ensure our customers enjoy the utmost in engineering and user experience.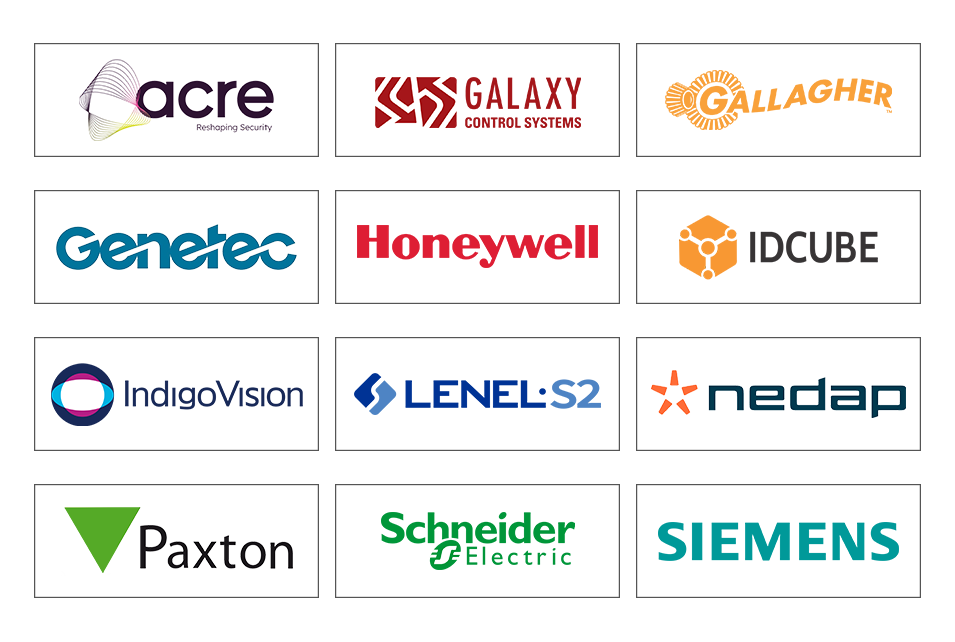 Integrations With Leading Access Control Software Offer Ease Of Use
With IXM Link, MERGE CR integrates with industry-leading access control software including OnGuard by LenelS2, Honeywell Pro-Watch and more.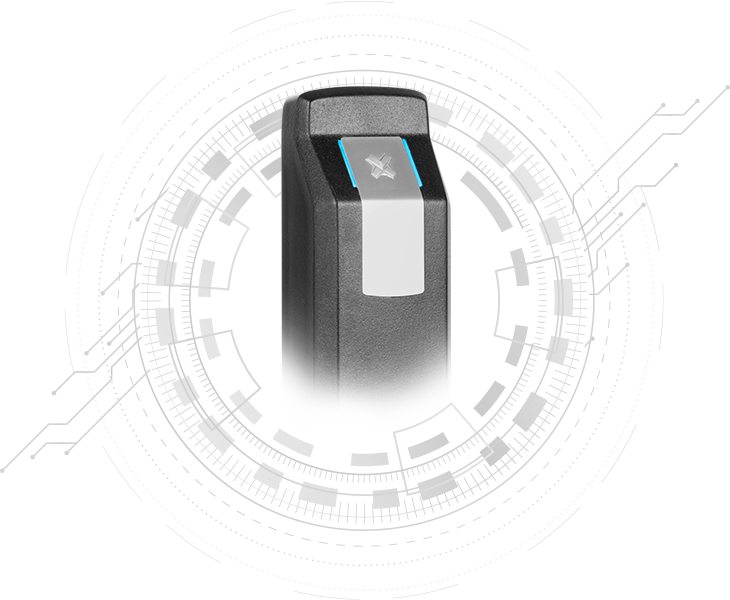 Communication Options Facilitate Versatile Security
MERGE CR can communicate via Ethernet, Wiegand or OSDP2 so you can customize your device's security and accessibility to meet the needs of a variety of IT policies and capabilities.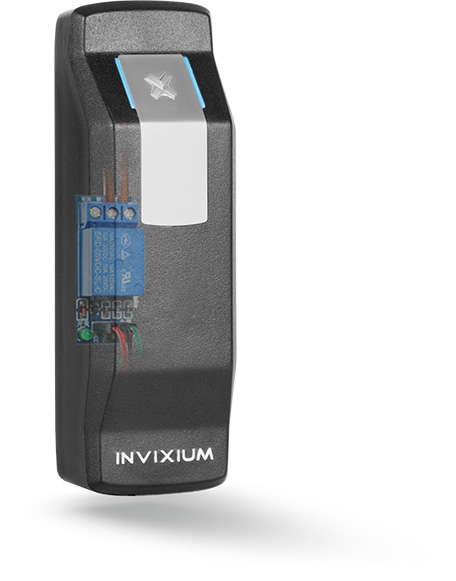 Inbuilt Relay allows Standalone operation to Open Doors
Most card readers in the market are used in conjunction with Access Control Panels as they do not have an inbuilt relay to control the door strike directly. MERGE CR can be installed as a standalone card reader if needed thanks to its inbuilt relay making it easy to deploy as part of a larger access control system.
Even More Great Features
Robust Cardholder Capacity Meets Enterprise-Level Needs
MERGE CR offers a capacity of 50,000 cardholders, so large workforces are not a challenge to this reader.
Communication Channel Encryption Promote Individual Privacy
Communication channels between MERGE CR and the rest of your system offer various levels of encryption to ensure data privacy for your workforce and business overall.
A Range Of Card Features Allow Greater Application Flexibility
MERGE CR supports a variety of card formats including prox, DESFire and MiFare, as well as multiple cards per user to offer our customers the highest level of usage flexibility possible.
Tamper Protection Decreases The Threat Of Hackers And Data Thieves
MERGE CR comes built with an anti-shock vandal protection (ASVP) system that sounds an alarm when an attempt is made to remove the device from its installed location as an added layer of security.
Achieve An Interactive User Experience With Customizable LEDs
Using IXM WEB, Invixium's free, web-based software companion for MERGE CR, you can change LED colors and patterns to create a unique user experience for different device events.
Network Architecture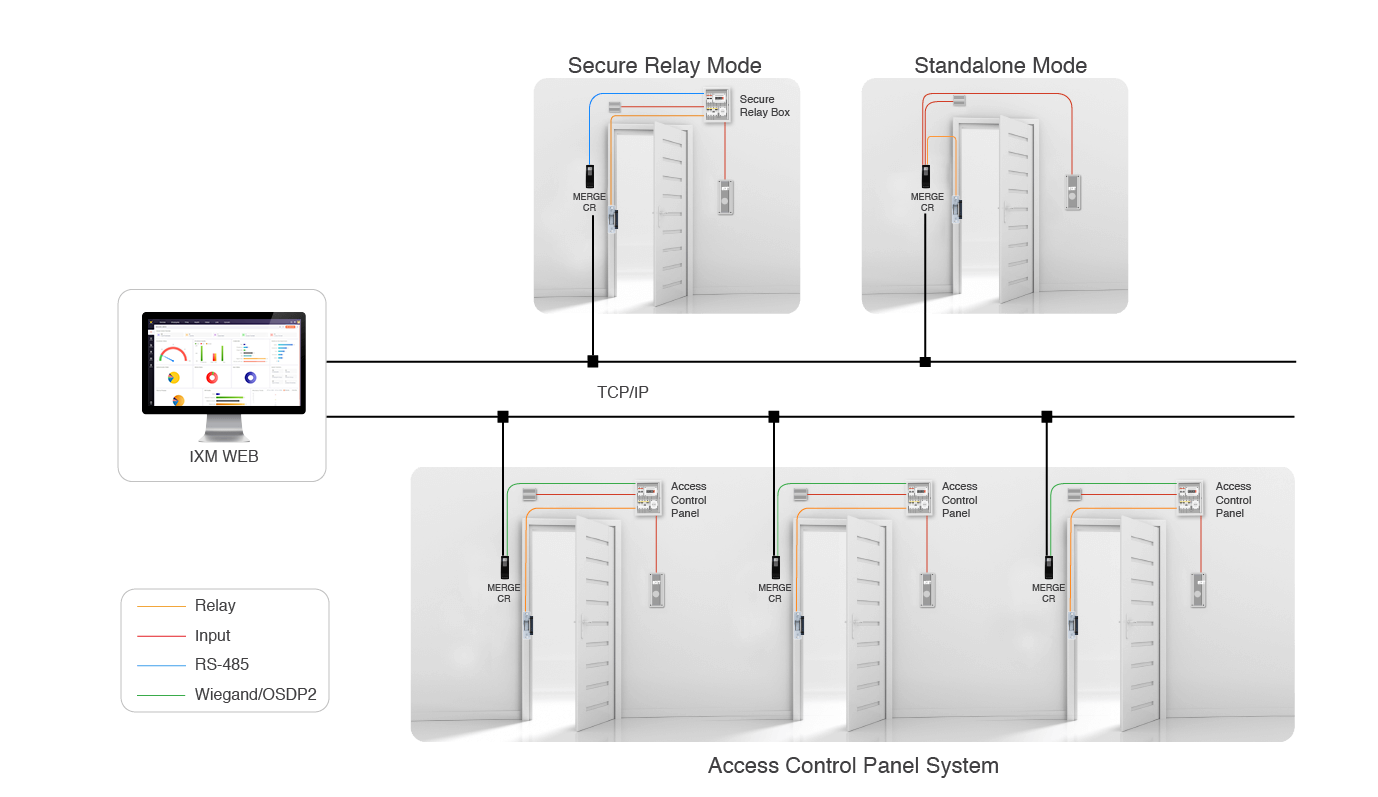 Software
IXM WEB: Invixium's all-in-one, web-based software companion for all of its devices, even MERGE CR. This solution is enterprise-grade, offering you user-friendliness and elegance as you monitor the health of your access control system. Oversee devices and users with data-driven reports, user-friendly workflows and visually appealing dashboards anywhere and anytime with IXM WEB.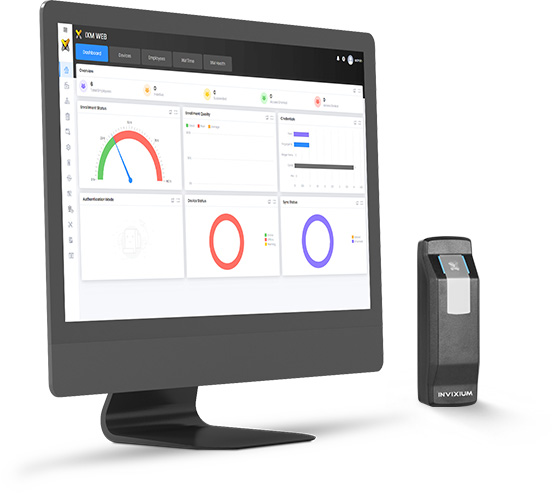 Tech Specs
| MERGE CR Features | Description |
| --- | --- |
| | |
| --- | --- |
| Processor | ARM Cortex A8 – 800 MHz |
| Random Access Memory | 512MB DDR3L |
| Flash Memory – NAND | 512MB |
| Operating System | Android OS |
| Ethernet | 100 BASE-T |
| PoE+ | IEEE 802.3at |
| USB | USB 2.0 On-The-Go (OTG) |
| # of SPO | 1 |
| Wiegand | Customizable up to 512 bits |
| Door Access Controller | 1A (1 – O/P, 2 – I/P, 1 – Relay) |
| | |
| --- | --- |
| Anti-Shock Vandal Protection | Standard |
| Audio | Speaker |
| 1:1 Users (Records) – Card | 50K Users (50K cards) |
| RFID Card Options | MiFARE, DESFire |
| # Transaction Logs | 100K |
| Communication Options | TCP/IP, RS485 (OSDP v2 Compliant), USB Aux |
| Power Supply | 12V DC @ 1A |
| Operating temperature | 0 ˚C to +60 ˚C (32 ˚F to +140 ˚F) |
| Relative Humidity | 0% ~ 80%, non condensing |
| Colors | Black & Chrome |
| Dimensions | 139 mm x 47 mm x 34 mm (L x W x D) |
| Regulatory Approvals and Certificates | FCC, CE, RoHS, BIS |