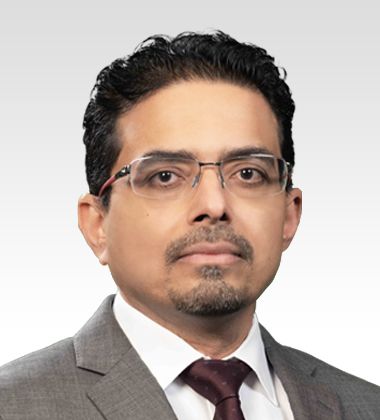 Shiraz is the Founder, CEO and President of Invixium and serves as the Chairman of the Board of Directors.
A true visionary and biometric industry veteran, Shiraz leads the charge on all fronts including product innovation, development of strategic business relationships and setting the overall direction for the company. Under his leadership, Invixium has transformed itself from a hardware manufacturer to a biometric solutions provider delivering modern and relevant security technologies that serve the needs of the real-world. With a decorated history in the biometric industry, Shiraz is recognized as an energetic speaker and thought leader on all matters relating to biometrics.
Before Invixium, Shiraz held a myriad of high-level leadership roles at Bioscrypt – a division of L-1 Identity Solutions and a world leader in biometric access control. At Bioscrypt, Shiraz was responsible for turning around the business, developing and executing growth strategy, directing product innovations, driving sales and marketing execution, leading an aggressive global market penetration and overseeing various operational functions.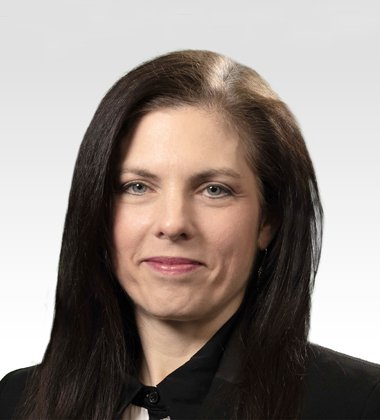 Lenore is the CFO and serves as the Secretary of the Board.
Lenore is instrumental in the strategic growth of Invixium through her proactive and forward-thinking support of the CEO and sales leadership. Lenore brings over 15 years of experience within the financial industry spanning corporate financial reporting, strategic financial planning and analysis, audit, treasury, tax, internal controls and corporate governance. Her key specialties include acquisition integration, strategic planning, resource allocation, cost accounting and financial and tax compliance.
Before joining Invixium, Lenore was the Vice President of Finance and Administration at Bioscrypt, a division of L-1 Identity Solutions, and played a vital role in managing strategic operational tasks, ERP implementations, and cost management initiatives, while exploiting new growth opportunities. Before Bioscrypt, Lenore was an Associate Director of the Controllers group at Bell Canada, responsible for Financial Reporting and SOX compliance for the TV and Wireline divisions.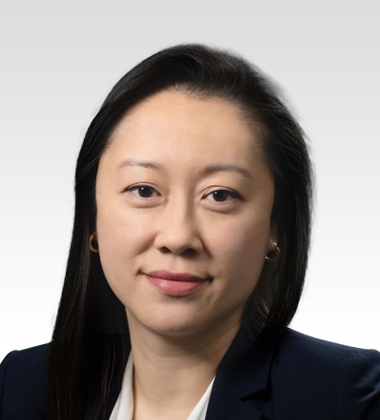 Sandra is the Director of Marketing & Communications.
In her current role, Sandra is responsible for leading the strategy and planning for the team, as well as supporting the execution of marketing campaigns to drive brand awareness, thought leadership and lead generation. She drives departmental reporting with consistent measurement of budgets, campaigns and lead conversion, also acting as a voice of leadership within marketing. She coaches and mentors junior members in the team and company and serves as the relationship manager for customers, partners, vendors and external agencies.
Before Invixium, Sandra was the Senior Manager for Product Development at Bioscrypt, a division of L-1 Identity Solutions.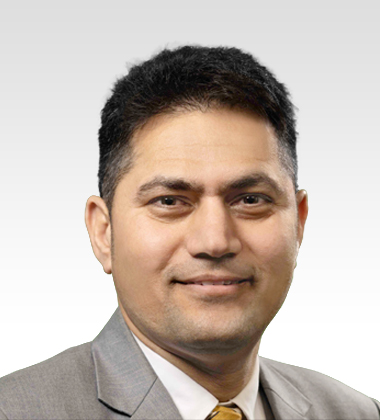 Nasir is the Senior Director of Operations.
As Senior Director, he utilizes his high level of engineering and management skills to build and lead a resilient operations team that delivers timely and high-quality output. He drives business processes, sets both long- and short-term plans for the department, and guides his staff to achieve strict and dynamic goals year-over-year. He is a creative, collaborative individual who serves as a coach for his team and a strategic leader for Invixium.
Before Invixium, he was the Quality Assurance Manager at BWX Technologies and Production Manager at Honeywell.
Core Values
To hold ourselves accountable, we are actively investing in organization-wide initiatives focused on the pillars of diversity, inclusion, and passion.
Diversity
Invixium is committed to building a team that reflects today's global society. We actively hire and promote leadership that bring diverse experience and backgrounds to our most important decisions, and our management is active in supporting the goals and ambitions of everyone on their teams.
Inclusion
We take pride in having a culture that supports health, happiness, balance and diversity for all of our employees. We recognize that all of our staff and partners have different needs, so we work hard to ensure all are welcome in our offices. When all are made to feel welcome, everyone can perform to their fullest potential.
Passion
Our staff is made up of the industry's most passionate individuals. From taking accountability for doing excellent work to showing the drive to find answers to challenging questions, we love the work we do enough to continuously defy expectations. At Invixium, we're about turning bold visions into reality.
Life at INVIXIUM.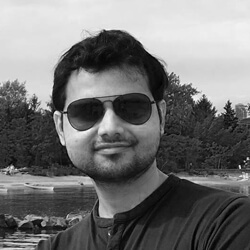 "If you love challenges, Invixium is the company for you. Here, we're encouraged to think outside the box to solve problems that no one has even recognized yet. This ambitious mindset is true all over the company, so we all feel accountable for and excited about the work we do. Managers are always supportive of new ideas, and I know I can push limits with a passionate team behind me."
Assistant Manager, Products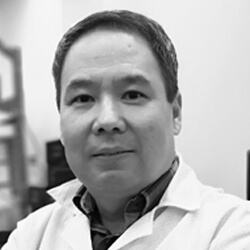 "Invixium is a fast-paced company led by inspiring individuals with a vision to disrupt the industry. That means that we're always learning, finding new solutions to existing problems. Professional development is a natural part of working here. The culture here helps all of us work towards being our best selves and doing our best work yet."
Production Technologist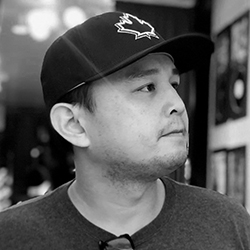 "We're a diverse team with a wide range of experience. Working with a global team with all different backgrounds – I feel myself growing as a person and as a professional because we each bring something new to the table."
Team Lead, Production
Offices
Invixium's global headquarters is located in Toronto, Canada with offices in India, USA & UAE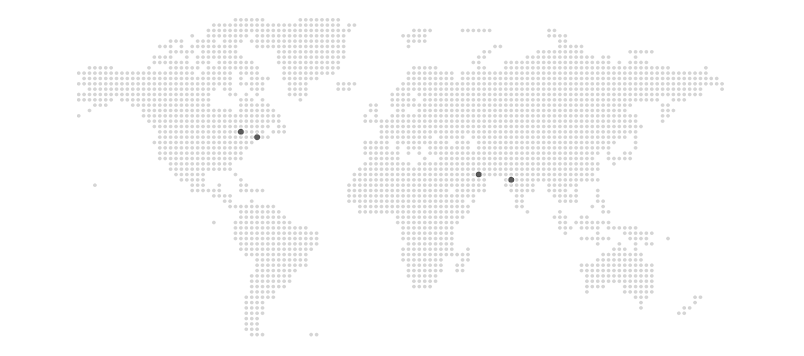 Careers
Invixium is reimaging modern access control for workplaces and leading the charge with design and innovation.
Will you join us?