2020 has been one of the most challenging years of our lives. Despite the impacts of lockdowns, social distancing and mask-wearing, people all over the world found ways to prove their resilience. We adapted to a new way of life to ensure the health and safety of our loved ones. To see more about how we overcame unspeakable adversity, check out the video below!
This year, Invixium innovated, adapted and changed the game to push the biometric industry to new heights. Invixium takes pride in being a part of this effort through relentless innovation, a daring vision and a commitment to providing the highest level of security to our customers.
Looking Back on an Unprecedented Year
When COVID-19 began to take over business dialogues worldwide at the end of 2019, Invixium knew that the rapidly evolving corporate environment needed a never-thought-of-before solution in record time. While some manufacturers continued to promote fingerprint biometrics, Invixium recognized that the biometrics industry was about to embark on new horizons that added enterprise health and safety to security and productivity demands. Invixium got to work and tapped into its core competency – rapid product development – to create a portfolio of high-end healthy access solutions with the ability to scale as managers and installers learned which technologies were appropriate and effective for businesses.
In April, Invixium launched touchless capability on IXM TOUCH 2 to immediately address public concerns about touching shared surfaces to track time or gain access with frictionless face recognition. In May, the IXM TITAN Enhancement Kit came to market with a never-before-seen technology from Invixium: contactless elevated body temperature screening using an on-board thermal infrared camera to measure temperatures at the tear duct. In July, Invixium added health analytics to its healthy access portfolio with IXM Health, a feature of IXM WEB that gives administrators the control to limit access and monitor their building's health. And, in October, IXM TITAN was further enhanced with touchless face recognition while wearing a mask and mask detection to meet the needs of businesses operating with government mask mandates.
How Health-Focused Security Shapes our Future
Globalization and other factors related to modernization in the world increase the frequency, severity and spread of illnesses like H1N1, MERS, SARS, COVID-19 and others in our history. The WHO has reported dozens of disease outbreaks each year since it began tracking this metric in 1996. Not all viruses are as severe and widespread as COVID-19, but almost any pathogen can become deadly.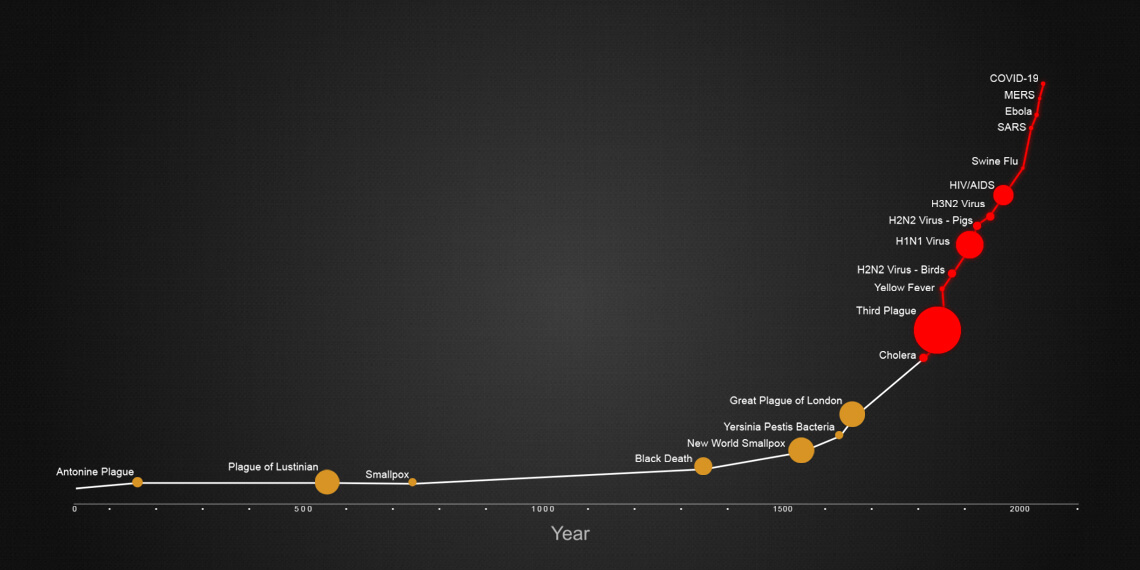 2021: The Era of Healthy Access
As 2021 approaches, we realize that the world relies on globalization and dependencies on overseas supply chains are imperative to business' productivity. Our world's interconnectivity has created an era when another viral outbreak is only a matter of time. To best prepare for the next health crisis, managers and integrators alike should bolster their security systems and product portfolios with intelligent, health-focused solutions that employ modern technologies to solve this contemporary issue.
The most reliable solutions for businesses seeking to pandemic-proof their workplaces and create healthy buildings are those that scale easily. Time and time again, Invixium has proven the signature scalability of its solutions with advanced machine learning and an algorithm that allows for user-friendly updates, including October's mask detection update for IXM TITAN. Manufacturers build intelligent, relevant solutions like these to last no matter what challenges arise in our future.
Achieve Healthy Access with Relevant, Advanced Biometric Technology
Our expert sales team is here to help you select the best solution for your business based on your needs as you adapt to healthy access requirements. As always, Invixium strives to be your preferred biometric manufacturer by offering the finest technology on the market with knowledgeable guidance.
Contact us:
sales@invixium.com
For more information, visit:
invixium.com