Why Touchless Biometrics?
Biometrics are the ID that's always with you and offer high security that enterprises need. Touchless biometrics add a new layer to building security – Healthy Access. By removing contact and authenticating quickly, you can rest assured that your security system limits the spread of illness at your workplace.
Antiquated
Lock-and-key security is not as secure as it once was. It's too easy to lose or forget your keys, and the world's most secure locations need something far more convenient to protect them.
Convenient
Our modern era is fond of mobile apps for everything, including access control and time tracking. But, privacy, accessibility and user-friendliness limit many mobile applications.
Secure
Enter biometrics. A person's face or fingerprint is always with them and cannot be stolen or copied, so you can rely on the ID your users already have for your highest-level security needs.
PRODUCTS
At Invixium, design is our DNA. Feel how exquisite our engineering is through high-end materials, incredibly fast throughputs and exquisite user experiences crafted by our expert engineers. Our portfolio has something for everyone.
Compare Products
Our Quarterly Newsletter

Issue 7.0, March 2021
Read the Latest Issue
The first issue of FrontPage for 2021 answers an important question: what makes IXM TITAN the perfect solution for rugged environments? In this issue, read our CEO's reflection on the first quarter of a new year that will continue to revolutionize access control. Then, learn more about the creation and future of TITAN for a dynamic world. And don't forget to watch a gripping new video that shows the durability of TITAN!
Subscribe
Read More
From the CEO
Everything You Need to Know to Future-Proof Your Healthy Building Security
Read More
?>
Press
Gallagher Announces Global Distribution Agreement with Invixium
Read More
Brands that
Trust Us
IXM Link
Partners
TESTIMONIALS

"Sexy looking products! One of the projects is a refinery deployment in some of the harshest possible environments, along with massive customizations to fit the exact needs of my customer. It wasn't easy but the guys at Invixium were relentless and were picking up the phone at weird hours to provide support. What more could you ask for?"

"We at Hurb Trade have been in the security business since 1992 and we have installed many different brands of biometric products for various high profile clients including large enterprises like National Bank of Egypt and El Masgraq Bank in Cairo. In our experience, Invixium products are beautiful and rock solid! Since getting reacquainted with Shiraz at Intersec Dubai 2016, we have worked together on several projects in Egypt and I am extremely impressed with their biometric knowledge, can do attitude and spiritual passion. Their technical support, customization services and problem solving abilities are world-class. We at Hurb Trade are proud to be working with an exceptional biometric company like Invixium.."

"Invixium is emerging as one of the top brands in the biometric industry with their fast paced product development and their strong attention to simplicity and customer experience. Their product design is outstanding, especially the TITAN which has become a brand in itself. TITAN is our highest selling Invixium product due to the quality, performance and design that it has come to be known for. RS2 Technologies has been distributing Invixium products for more than 2 years now and we have been delivering 30% growth each year. The integration between Invixium solutions and RS2's access control software is one of the most seamless integrations in the market. Our partnership with Invixium reinforces our vision of partnering up with the best in class brands and making it available to our customers."

"Since we partnered in 2019, Invixium has been an incredible addition to Pyro-Tech's portfolio. Their devices have so many applications, and the team at Invixium works tirelessly to adapt to our customers' customization needs. With the new Enhancement Kit for TITAN, Invixium has proven that they can innovate at lightning-speed to respond to the environment, and I have no doubt that this upgrade will improve many of our customers' businesses. I am very proud that our partnership means we can offer products with the best quality, design, technology, and customer service in the industry."

"As enterprises rewrite their security plans to include temperature checks, Feenics is uniquely prepared to provide temperature-based access control through Keep by Feenics and the IXM TITAN with Enhancement Kit. We're thrilled to partner with Invixium as they pivoted during this pandemic to adjust to the changing business climate that we all have been thrust into. Our partnership allows us to combine our cloud-based solution with temperature screening data to offer peace of mind and a hands-free experience in a time where safety is crucial. The temperature screening data provided by the TITAN Enhancement Kit to Keep by Feenics provides a safer environment as commercial entities worked diligently to bring staff back to work while taking actions to minimize the risks to its most important asset: its employees."

"As a system installer, our experience with Invixium has been top-notch. In response to the ongoing pandemic, our mining clients have been eager to enhance their access control systems with touchless authentication and temperature screening to protect workers from infection. IXM TITAN is the only biometric system available that meets all of the criteria we have to bring a solution to our customers: high speed, accuracy and ruggedness. Invixium approaches large workforces and challenging environments with excellent customer service and a problem-solving attitude. Their team regularly works very closely with ours to install automated solutions that deliver exceptional, fast touchless authentication and temperature screening while being durable enough to withstand mines' unique settings. Investing in TITAN is a key component of many of our customers' COVID-19 response strategy, and no other solution compares to how well TITAN with Enhancement Kit fits this need."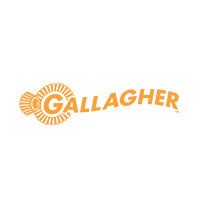 "At Gallagher, we place high importance on offering our customers high-security solutions that meet their ever-changing needs. This drive has put us at the forefront of security providers and led us to integrate with Invixium, whose rapid, touchless face recognition and temperature screening (while wearing a protective mask) solution adds highly sought-after features to our portfolio. We are excited about the additional value this integration contributes to creating a safe and assured future for our customers globally."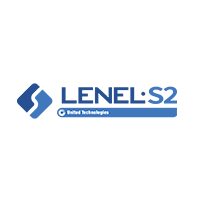 "The collaboration with Invixium provides our users with a versatile access control and proactive screening solution that can help them navigate today's complex safety and security requirements. The advanced biometrics and built-in mask detection add new functionality to our Healthy Buildings portfolio."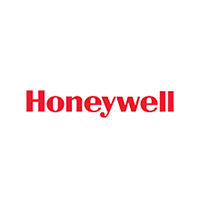 "This agreement allows us to expand our frictionless access offerings to provide our enterprise customers with choices as we work with them to customize their integrated security systems solutions and support their reopening strategies. Invixium's touchless biometric solutions align with Healthy Buildings solutions to help our customers create safer and healthier environments."