IXM WEB 2.0 – The Most Anticipated Upgrade from Invixium
Over the past 6 years, Invixium's Engineering and R&D teams have been heavily focused on rapid product development. The unyielding passion for product development has resulted in a stellar suite of Products that can be used across multiple verticals and industries, for any biometric access control or time tracking application imaginable. Now that we have our arsenal of products ready, the focus has shifted to the most anticipated software upgrade from Invixium – code-named IXM WEB 2.0.
For those who are not aware, IXM WEB was launched as a basic device and user configuration tool in 2013. Keeping up with the trends of that time, IXM WEB was given a gamified look and feel with 3D icons and skeuomorphism. Over the years, the scalability and flexibility of the software architecture helped us expand it to include countless new features such as Push Notifications, Door Access Control, SDKs, Translation, Smart Card Configuration, Licensed Modules such as Convert, Link and Reports etc. based on the requirements from projects and customers. A couple of years ago, we changed the skin of IXM WEB to echo the new trend of flat themes and icons. This is the IXM WEB that you see today.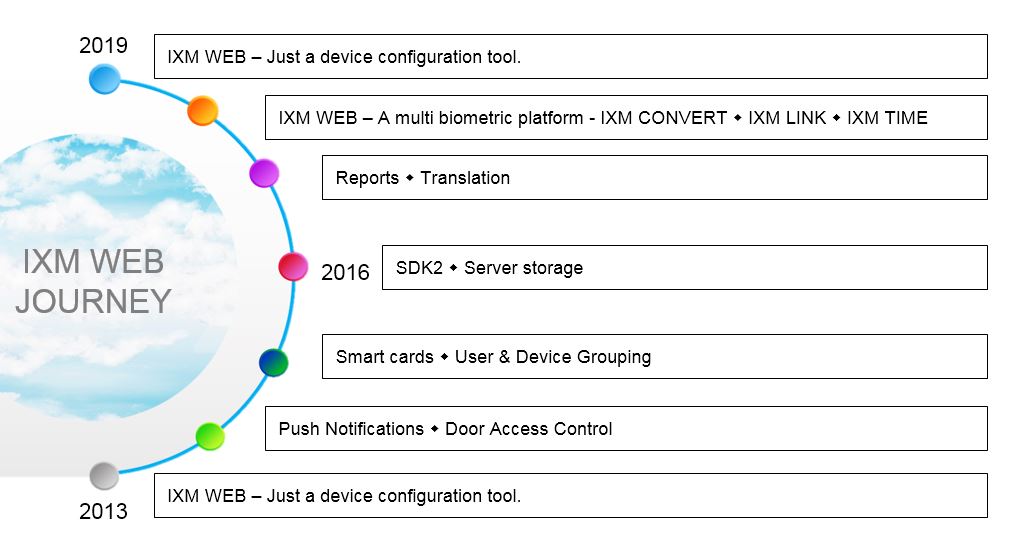 After the launch of IXM TITAN – The Most Advanced Biometric Product Ever Engineered, the senior management at Invixium decided that it was the right time to start working on enhancing the current version of IXM WEB. This was in line with the strategy that was put forth 5 years ago i.e., to complete the product portfolio and then focus heavily on the software. The aim was to develop a software that not only complemented our modern and well-designed product suite, but also set a benchmark for the vast software industry. Consequently, IXM WEB 2.0 is currently being developed to be – "The Most Advanced Biometric Software Ever Developed"  – well at least until we finalize on the final marketing tagline.
A few hundred lucky visitors had the chance to interact with the beta version of IXM WEB 2.0 and get a first-hand experience at the Intersec Expo in Dubai earlier this year. Set up on a jumbo 55" touchscreen television, the beta version of IXM WEB 2.0 almost gave an impression of something straight out of a futuristic sci-fi movie starring Tom Cruise or maybe Keanu Reeves. And the feedback we received was outstanding, with words of admiration from numerous visitors especially for the following elements:
New and stunningly simple UI and UX
Calm color palettes
Ease of Use and the almost nonexistent learning curve
Dashboards and Reporting
New Enterprise grade features including Time Tracking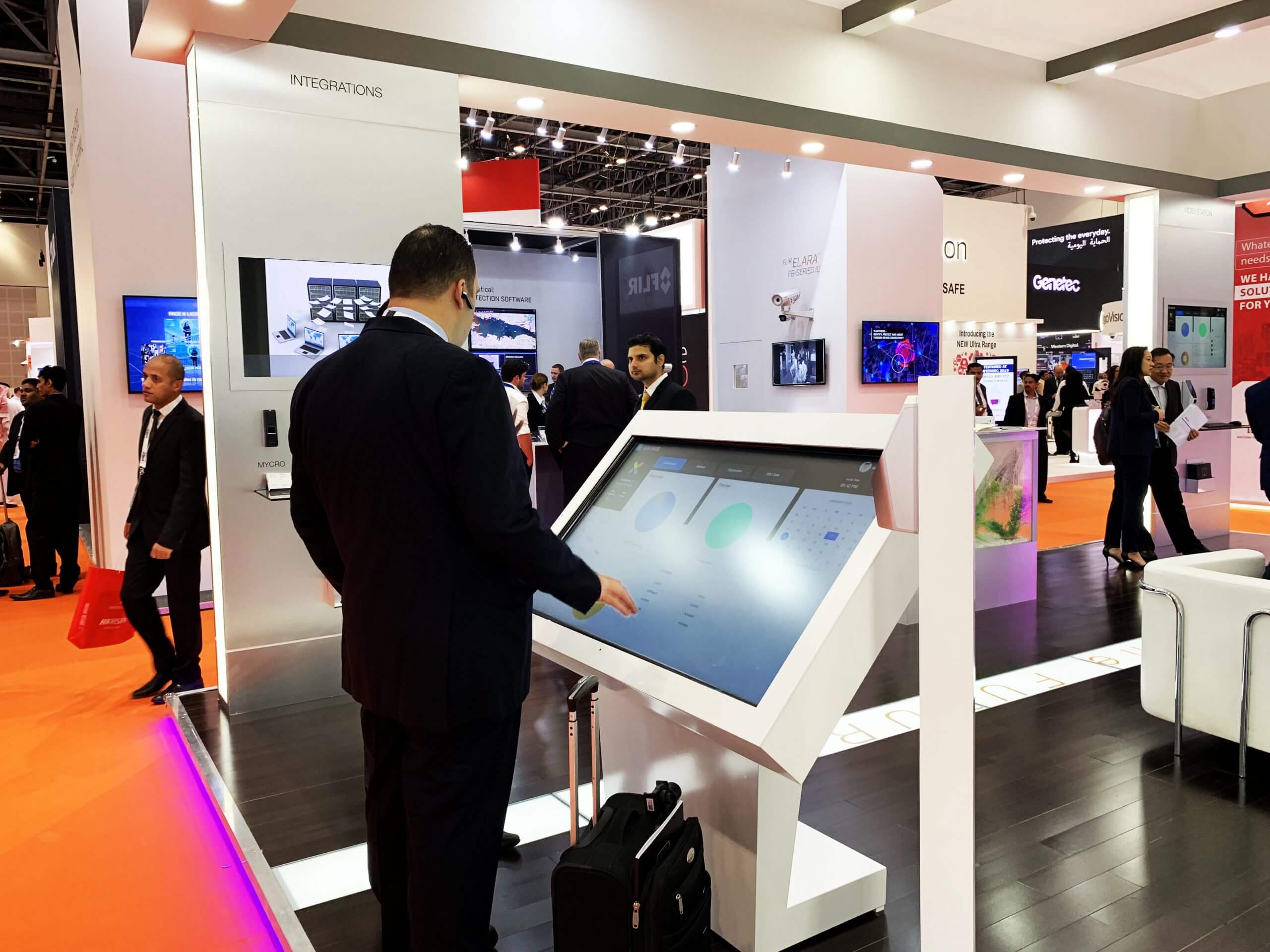 IXM WEB 2.0 is expected to be released to the general public in Q2 of 2019. The improvements in this transformational upgrade will include:
Dashboard Reporting for a quick summary on the health of the existing infrastructure
Time and Attendance (aka Time Tracking) features
Exponentially faster operation and transfer speeds
Ease of navigation: A 3-Click Maximum to configure any feature
Superior security measures
And a lot more (You don't expect us to release a movie as part of the trailer do you?)
After its release to the general audience, the base version of IXM WEB 2.0 will be available for free along with Invixium products for the first year. Second year onwards, customers are advised to purchase an AMC (Annual Maintenance Contract) in order to keep receiving continuous support and updates from Invixium. All existing customers without an AMC are requested to contact our Tech Support team at support@invixium.com and initiate the AMC payment process to get access to IXM WEB 2.0 after its release.
For more details regarding IXM WEB 2.0, please contact the salesperson for your region or send an email to experience@invixium.com.
For all other details, visit:
www.invixium.com