COVID-19 and the resulting business shutdowns have dealt a devastating blow to the economy and to millions of affected families. Going forward, there will be an extended period of adjustment and a very gradual return to a 'new normal,' which will embody an awareness of pandemic dangers and the role that each of us can play to reduce the risk of harm.
Governmental guidance supports this idea, providing a series of reopening steps and metrics to watch during the reopening period. While specific guidance varies from jurisdiction to jurisdiction, there are a few common threads that are intended to reduce disease transmission:
Instituting more frequent cleaning and disinfecting of handrails, doorknobs, and anywhere many people touch – and wherever possible, decreasing the need for touching these areas at all
Using temperature checks at entry points to detect people that may have a fever, then following up with additional screening for confirmation
Maintaining social distancing, and where possible, reducing any need for people to crowd together
In response to this government and expert guidance, some vendors have rushed to cash in by offering thermal cameras and other partial systems as temperature-sensing 'solutions' aimed at businesses that are desperate to take some visible action. However, many of these panic buyers will soon be disappointed; some because the technology they choose is not really up to the task, and others because they haven't thought through how these new devices will be integrated into their operation to create the positive outcomes they are looking for.
Fortunately, Invixium is well ahead of the pack and has been investing in future-proof technologies for years, including robust touch-free products that can integrate into existing access control, visitor management, and workforce management systems. New enhancements to several products have resulted in a powerful set of biometric authentication devices that can address all three of the primary COVID-19 recovery factors, while simultaneously empowering users with state-of-the-art, future-proof touchless devices.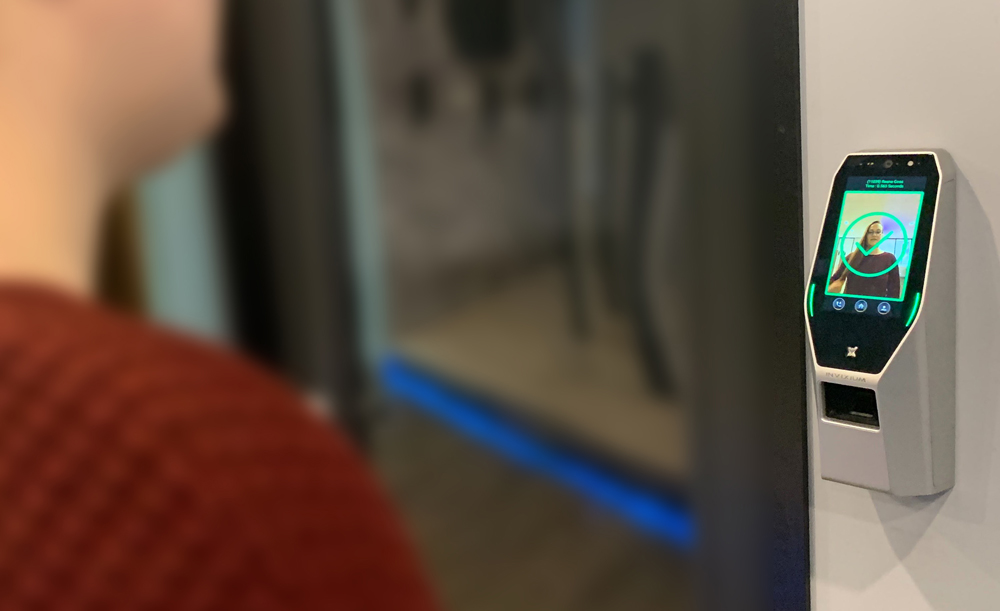 Spotlight On: IXM TITAN
There is no better example of Invixium's approach than our flagship face recognition device, the IXM TITAN. TITAN is a multipurpose, IoT enabled device originally designed to incorporate up to four-factors of authentication including face recognition, fingerprint biometric, card and PIN verification for access control, time tracking and smart building applications. TITAN's combination of processing power and solid metal exterior deliver superior performance in a rugged form factor that can be installed nearly anywhere. It is capable of authenticating 15 to 18 faces per minute, making it the ideal solution for high throughput applications in harsh environments where other less rugged devices will quickly fail. TITAN was also created to be future proof, with provisions for a range of enhancements so that customers could take advantage of future improvements.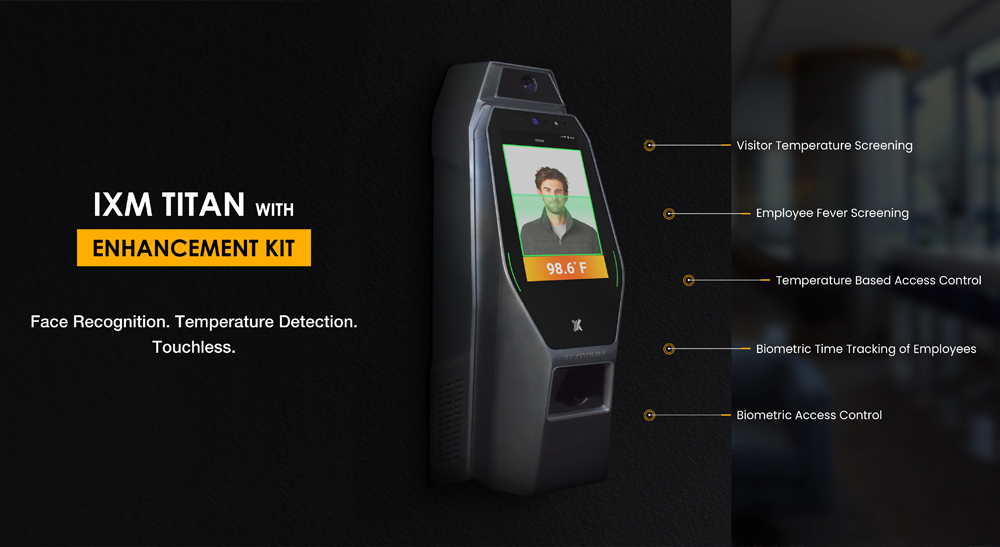 TITAN's Enhancement Kit: Touchless Temperature Assessment
At the time of TITAN's initial release, we at Invixium were already looking ahead to face recognition which happens to be touchless, and prioritized the implementation of advanced biometrics. Since that time, we've made improvements in the accuracy and specificity of both face recognition and touchless temperature screening, taking advantage of the future-proofing provided in the original TITAN design.
Based on this work, we now offer an Enhancement Kit that can be installed with TITAN devices, or added in the field to existing TITANs, to seamlessly equip the solution with a thermographic camera for Elevated Body Temperature (EBT) detection with up to +/- 0.5°C (0.9°F) accuracy, enabling simultaneous face recognition and temperature screening.
How?
By leveraging the high resolution on TITAN's 21.0 megapixel camera, we can pinpoint and extract the pixels in the tear duct area around the eye and then trigger the thermographic camera on the Enhancement Kit to measure the temperature in that area. The final temperature measurement is reported by our proprietary algorithm which incorporates real-time machine learning to take in consideration such factors like ambient temperature and distance from the device. We are confident that this dual-camera solution, which automates the tear duct measurement for every face ensures accurate temperature measurement and will deliver value to any deployment.
The upgrade is easy to install in the field and includes the thermographic camera, a real-time video feed via HDMI, and the necessary software. It is IoT enabled and can be configured to set the threshold for EBT and support operational procedures.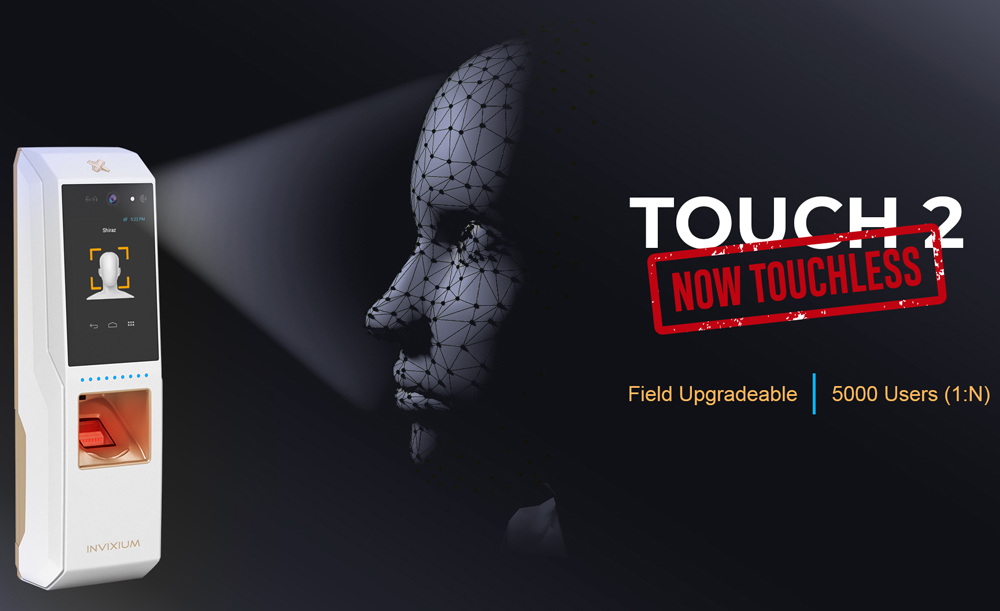 Another upgrade has been implemented for the
IXM TOUCH 2
, Invixium's multipurpose biometric device, making it field upgradable with face recognition to transform it into a completely touchless device capable of recognizing someone from a database of up to 5000 faces in less than 1 second.
Considerations for Touchless Temperature Assessment
Temperature assessment alone is not a complete solution. We recommend that customers work with a vendor that has considered both the differences between surface temperature and body temperature as well as the need to integrate with and support operational policies and procedures. Invixium designed the TITAN Enhancement Kit to be the most accurate available method for assessing body temperature.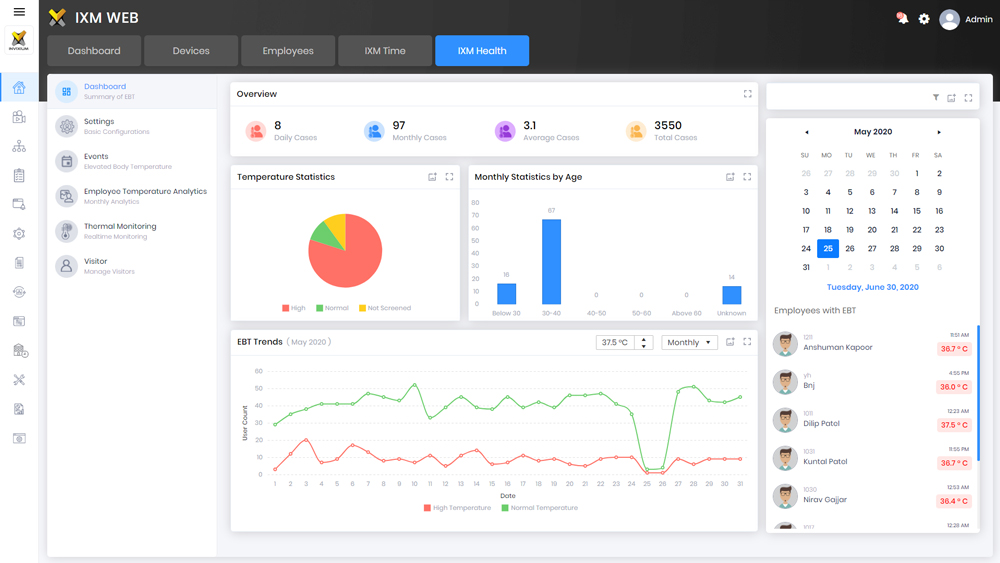 And, our software,
IXM WEB
, provides for integration with other systems and has been enhanced with a new feature, IXM Health, to allow enterprises to design custom workflows that integrate with screening policies and procedures. For example, in the event of an EBT detection, an automated response could temporarily prevent access and send email notifications to HR, administrators, or supervisors. A range of custom solutions are available to match unique customer needs, including alarms, popup messages, and other connections to third party systems.
Let's Get Back to Work – Safely
It should be clear that an integrated touchless face recognition device can be applied to a wide range of workplace situations, ranging from visitor screening, to employee health screening with biometric time tracking for workforce management, to temperature-based access control where the door will only open if individual has permission and an acceptable temperature, or any combination in between.
It should also be clear that this kind of solution directly addresses the three key elements of governmental and expert guidance:
Reducing or eliminating the need to touch anything to enter
Checking everyone's temperature before they enter the facility
Extremely fast processing to eliminate crowding or waiting at entry
As businesses, workers, and customers prepare to return to work, health and safety is going to be of utmost importance – and touchless is the key. Choosing an enhanced biometric authentication system with touchless temperature assessment is a great way to implement a single solution for access control, visitor management, temperature screening, and workforce management.
Our expert sales team is here to help you select the best solution for your business based on your needs for biometric access control or workforce management, temperature screening, and your existing security or workforce management system. As always, Invixium strives to be your preferred biometric manufacturer by offering the finest technology on the market with the knowledgeable guidance you need to develop your security ecosystem. Contact Invixium Sales to learn more about our market-leading touchless biometrics, what solutions we offer for your enterprise's health and safety, and how you can get started on developing your business' COVID-19 operating plan. For more information, visit invixium.com.
Contact us:
sales@invixium.com
For more information, visit:
invixium.com