A decade ago, the thought of security vendors and systems integrators canvassing a burgeoning and legal cannabis industry to sell and spec biometric devices for security purposes would have been unthinkable. However, the reality today is that is exactly where we are.
The worldwide spend on legal cannabis products is expected to reach more than $57 billion by 2027, with North America and Europe leading that growth, states a recent market report released by Arcview Market Research and BDS Analytics. North America figures to see the most dollars spent on legal cannabis, where Canada legalized weed nationally last year. Sales are predicted to explode from a base of $9.2 billion in 2017 to $47.3 billion in 2027. The report notes that Europe has the potential to be the largest medical cannabis market in the world.
Currently there are eight states in the U.S. that have legalized recreational cannabis use and 22 others that allow for the prescription use of medical marijuana for certain ailments, but that don't allow for recreational marijuana use. Three other states, Illinois, Michigan and Vermont are on the cusp of legalizing recreational cannabis use in 2020.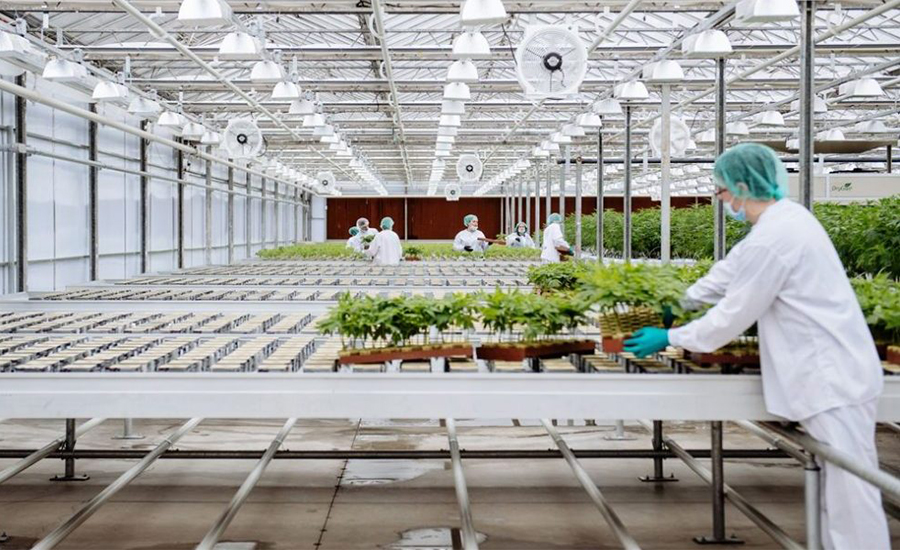 But while the staggering growth of the cannabis industry has caught the attention of a full cast of characters ranging from Wall Street investors to former stoners looking to go legit with their operations, except for large boutique cannabis dispensary chains and grow farms, security remains a minor concern. However, for those security professionals looking to expand into the cannabis market, there are certainly opportunities for innovative solutions like biometrics.
While many of the larger dispensaries are already implementing traditional security systems like electronic access control and IP-driven video surveillance, the cannabis industry is moving to embrace the IoT universe where a multiplicity of devices will integrate with security to include humidity control, lighting, access control and video, all with alarm monitoring, along with a layered security strategy that involves advanced video analytics, license plate recognition, facial recognition and perimeter security in the grow areas.
The potential applications for biometric implementation in the cannabis sector are as varied as the state-by-state minimum security standards both growers and dispensary operators must adhere to, and therein lie the possible landmines where certain types of access control and badging are mandated by state law. As of the date of this blog, there are no federal security standards.
However, there are some common standards across the industry that are required for compliance and licensing. Access to marijuana plants, seeds and products must be regulated and secure; product must be secure during handling, storage and during transit; inventory is required to be tracked and monitored from seed to store; all security events are to be recorded and notification sent to the proper authorities; and all digital records of financials and inventory must be kept protected.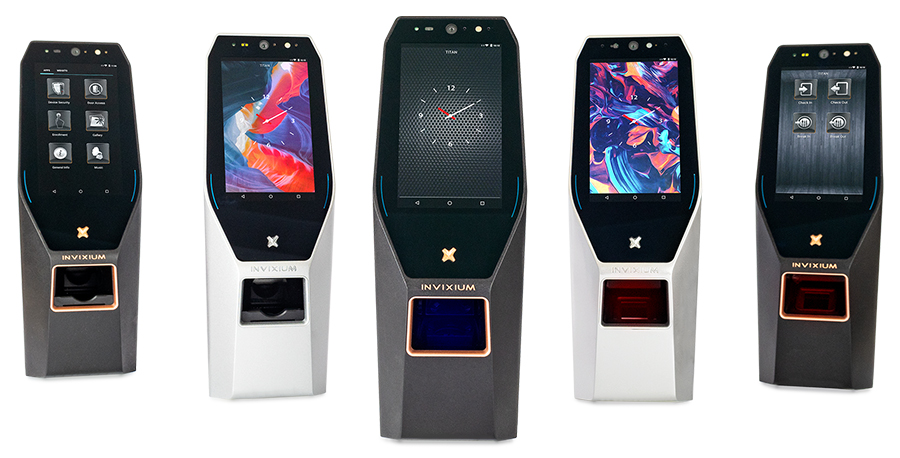 This is where biometric security is an option, providing a strong use-case in almost every compliance area. Biometric identification is a proactive technology that is perfect for internal controls in grow areas where it allows staff to move throughout the facility hands-free while providing partitioned access to high-security sections of the facility like labs and secured storage housing cash or product. Biometrics offer tracking options from the grow farms to the dispensaries. Fingerprint biometric authentication can provide mobile tracking and audits not only for the cannabis product being shipped but the transport vehicles as well.
According to Forbes, up to 90% of losses reported by dispensaries are due to employee theft. This is a major cannabis security issue that business owners must consider seriously. Biometrics can be used to secure locked retail containers for cannabis like display cases and cabinets; locked storage containers for cannabis including safes and cash rooms; and for access control at entry points where cannabis is present or stored to include locked and monitored doors.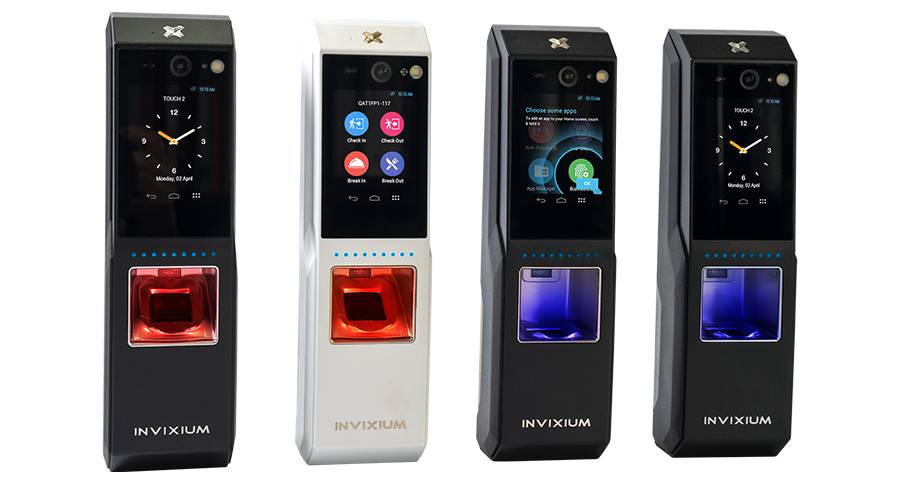 Solutions like the Invixium TOUCH 2 and TITAN are ideal biometric solutions for cannabis security needs that want to include time tracking for employees and an integrated video surveillance package. The IXM TOUCH 2 possesses multiple sensor options, face detection for audit and compliance requirements, an interactive touch screen and up to three-factor authentication. TITAN is a multi-biometric device offering increased security and high throughput facial recognition for indoor and outdoor applications.
Invixium offers a full range of biometric solutions that utilize modern technology by way of Android OS, capacitive touchscreen LCD interfaces, onboard processing and storage to deliver biometric solutions for access control, workforce management and smart building automation. Designed for ease-of-use and install, Invixium products provide security and convenience aimed to deliver ROI for business owners currently in or looking to get into the cannabis industry.
Let us know how we can help with your next access control or workforce management project?
Contact us:
sales@invixium.com
For more information, visit:
invixium.com