Invixium Launches its Full Range of Biometric Solutions in South Africa
Toronto, Canada / Johannesburg, South Africa – Invixium, a manufacturer of modern, IP-based biometric solutions marked its official launch into South Africa with an exclusive private event in Johannesburg on September 18th, 2019. Hosted in collaboration with their distribution partner Pyro-Tech, the event was held at the Sandton Sun Hotel, located in the heart of Johannesburg's economic hub for businesses and international travelers.
The audience comprised of top Access Control Panel Manufacturers, local system integrators and security consultants, were enlightened on the Invixium product offerings especially IXM TITAN, became acquainted with the portfolio during the live hands-on demos and appreciated the opportunity to ask their questions directly to the manufacturer.
The event was kicked off with brief introductions by Sandra Santos – Marketing Manager at Invixium, followed by Joe Ferreira – Managing Director of Pyro-Tech, who extended their gratitude to the audience on behalf of both companies for donating time out of their schedules to attend the event.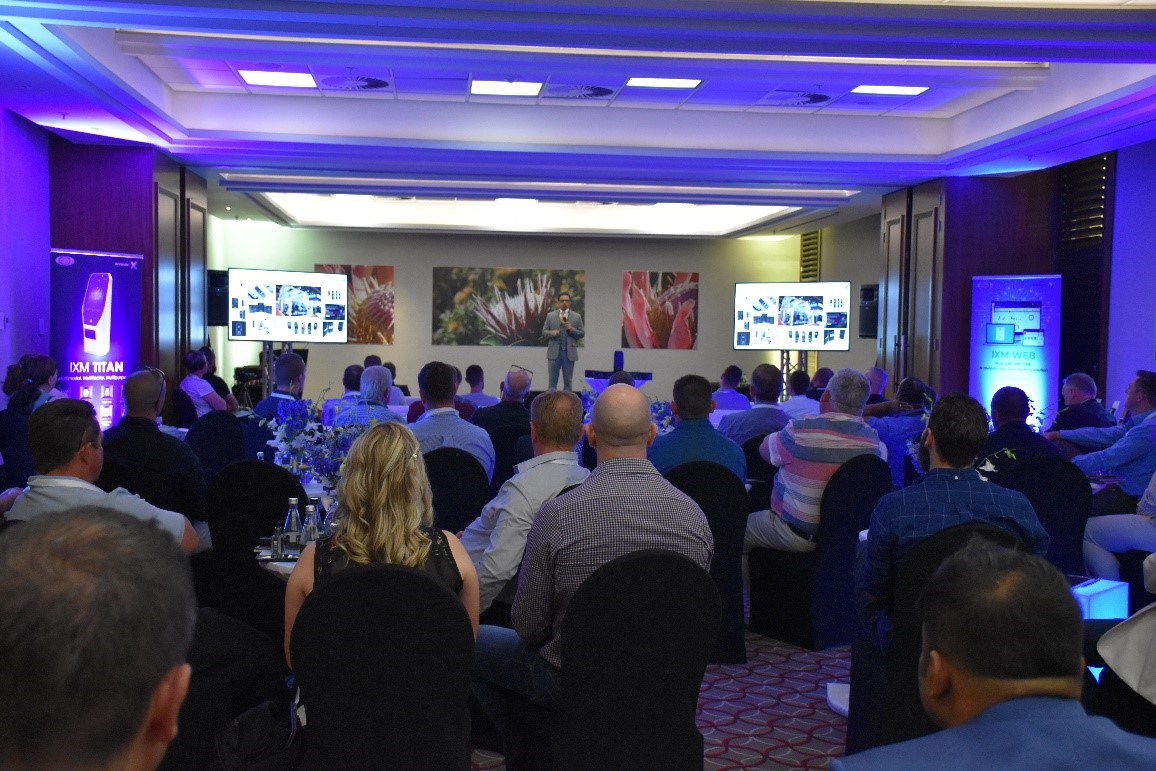 The highlight of the day was an impactful keynote presentation by Shiraz Kapadia – the CEO & President of Invixium, which covered the company's 7-year history, philosophies, and offerings specific to the South African market. Shiraz's extensive 18+ years of experience in the biometric industry resonated with the audience as he confidently spoke about his "lessons learned" from his dramatic career shift from being the Chief Operating Officer at Bioscrypt to becoming the Founder of a startup company and also debunked many common myths about biometrics. Midway through the keynote and as an example of showing Invixium's differentiation, Shiraz revealed the superior performance of SENSE 2 equipped with Lumidigm's multispectral imaging sensor by successfully authenticating with a wet finger live on stage!
We strive to leave a lasting impression at every Invixium event," said Shiraz Kapadia, CEO, and President at Invixium. "Pictures, datasheets, and videos don't do justice to our meticulously crafted portfolio and hence showcasing our products fearlessly on stage and having a live unattended setup for the audience to touch and feel reflects our boldness and confidence. We look forward to hosting many more events in South Africa and around the world," adds Kapadia.
Following a lavish lunch at the hotel restaurant, the event continued with an overview presentation of Invixium's latest software upgrade, IXM WEB 2.0 with IXM TIME, a workforce management solution by Sandeep Chatterjee – Regional Sales Manager for Africa at Invixium. Immediately afterward, audience members were given the opportunity in a break-out session to explore the live demo of the complete product portfolio including MERGE, MYCRO, SENSE 2, TOUCH 2 and TITAN, all connected in a local network running IXM WEB 2.0. The attendees were mesmerized by the innovative products and the product packaging which displayed Invixium's design culture.
Wrapping up the day, the mic was passed around the room for guests to provide their feedback and comments, with some examples:
"It's a fantastic product, I'm blown away by its capabilities and user-friendliness and I'm very excited about the products."
– Graham from Pauls Gates
"The added value of the software is also a nice value add. You get the access control, you get the time and attendance all in one package instead of having different vendors or software developers to involve in one project."
– Jan from Revert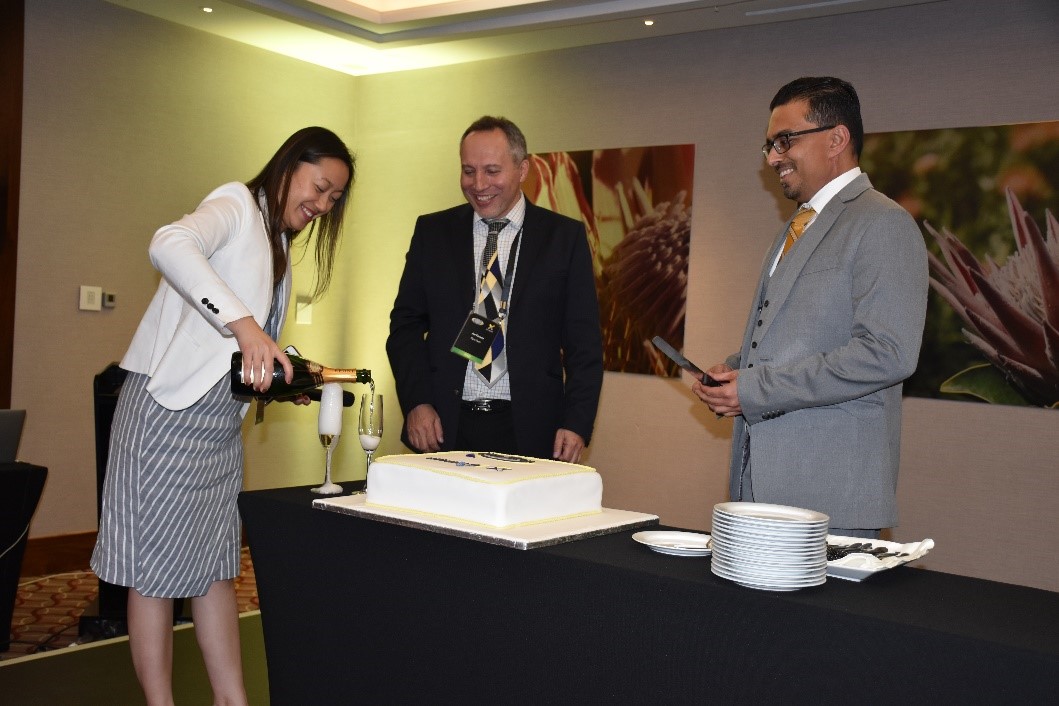 The day concluded with some closing words by Shiraz and Joe and finally a cake cutting ceremony and champagne to toast the partnership. Congratulations to Adrian Lotz of Stallion Security, the lucky winner of the IXM SENSE 2 raffle.
View the full album on Facebook
Many thanks to Joe Ferreira, MD at Pyro-Tech and the Pyro-Tech team for their tremendous support and to all attendees who shared their time with us in Johannesburg!
For more details, please visit: