The latest release of our Access Control and Workforce Management Software now available
After releasing a major upgrade earlier this year, which included a host of new features, faster performance, higher security and privacy, we have followed up with a second update of IXM WEB with even more unparalleled benefits to our valued customers. We are also happy to share that this release of 2.2 is backwards compatible with our full suite of biometric products including IXM MYCRO, MERGE 2, SENSE 2, TOUCH 2 and TITAN, and available as an update for customers with an active Annual Support Contract (ASC).
Continue reading below to find out more and stay tuned for an announcement about our next Invixium Learning Session, a live demo of our latest software release.
Always Be Updated
IXM WEB 2.2 now includes a feature that detects if the current firmware on the registered devices are out of date and incompatible with the software. If the Invixium devices in the network are on an older firmware, users will now see it in IXM WEB and have the option to set up Auto Upgrade, Scheduled Upgrade or Manual Upgrade depending on their requirement. This will ensure that all our customers have the latest firmware on their devices for the best experience.

Manage your Data in Multiple Time Zones
While previous IXM WEB versions did support multiple locations, the users saw the timestamps in IXM WEB based on the server time where IXM WEB was installed. Moving forward, all timestamps will be based on the location of an employee.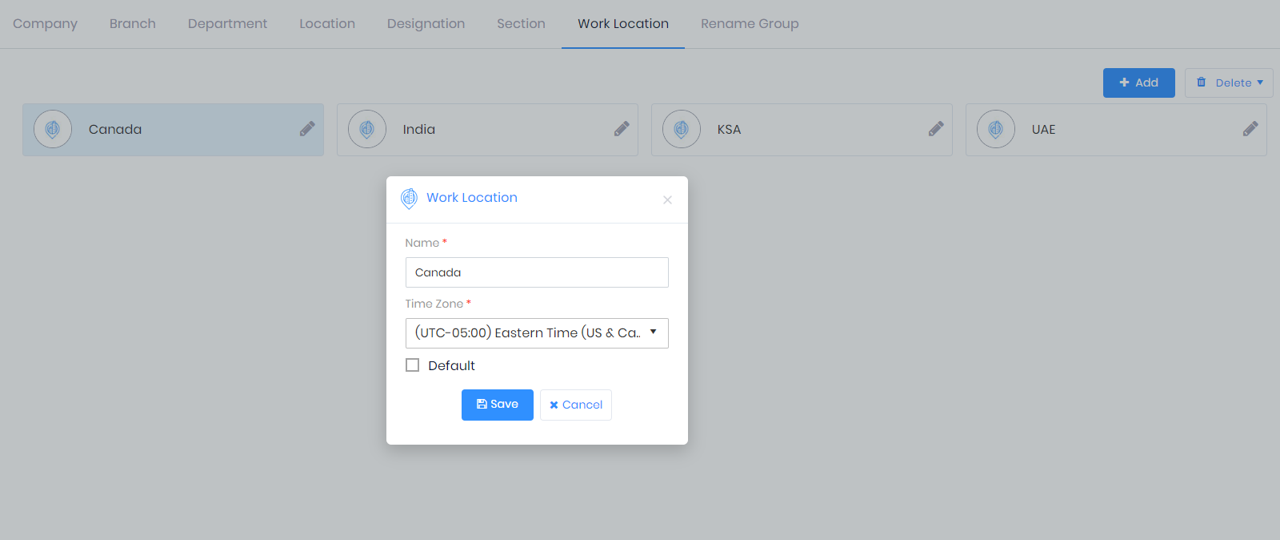 Personalize Your Reports
IXM WEB 2.2 has completely revamped the UI of the reports that are generated with personalization. This latest update also has a total of 10 new reports with 2 new General Reports and 8 new IXM Time Reports. The reports can be generated in various formats including .pdf, .csv, .xls, .rtf, .tiff and .html and can be imported into HRMS systems for payroll.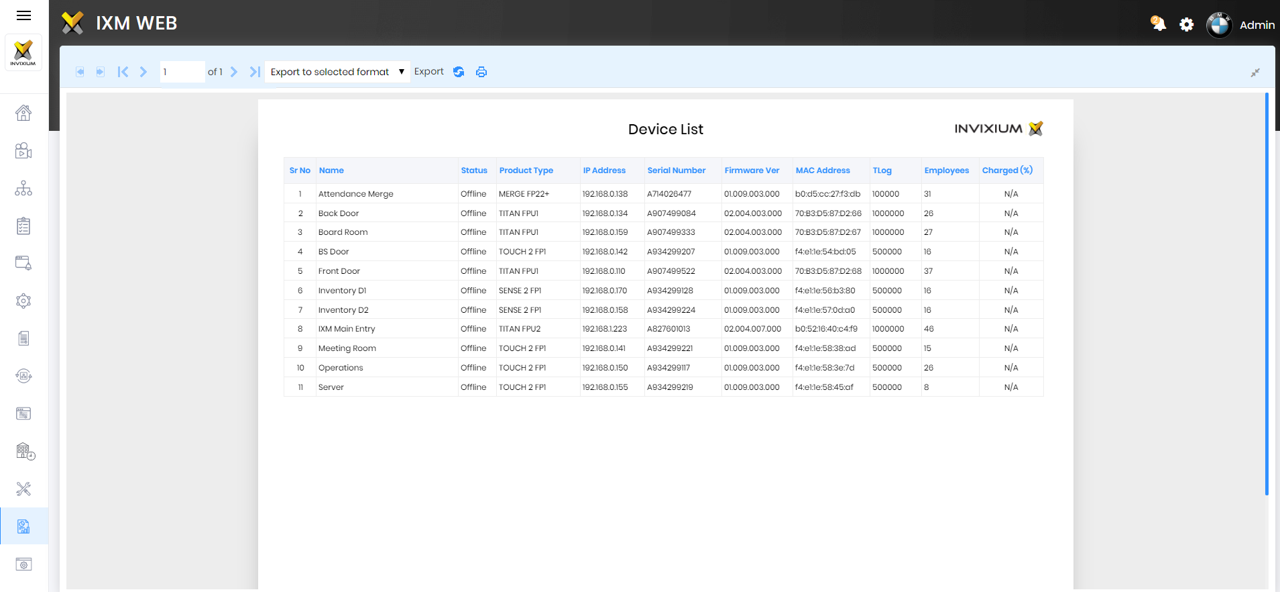 Customize Your Alerts
Email alerts from IXM WEB to administrators and management have been redesigned and the templates can now be personalized for important events based on an organization's requirement.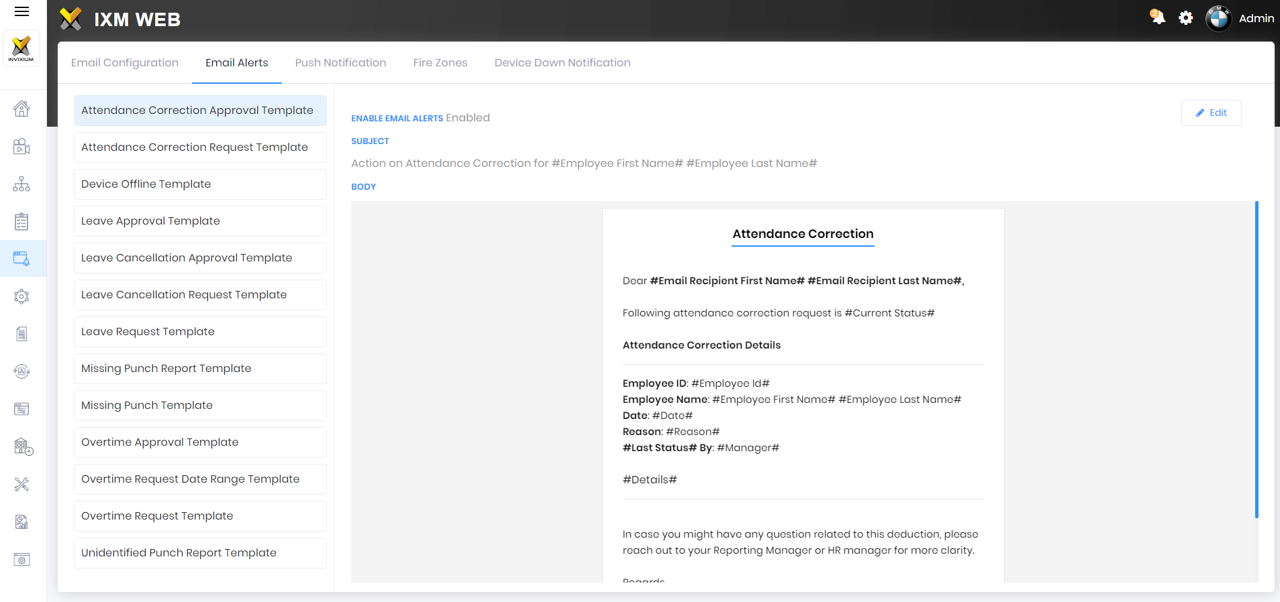 Integrate with Other Systems
A new licensed module that allows customers to exchange data with third-party applications such as payroll management software and HRMS software depending on whatever application they are using for their organization.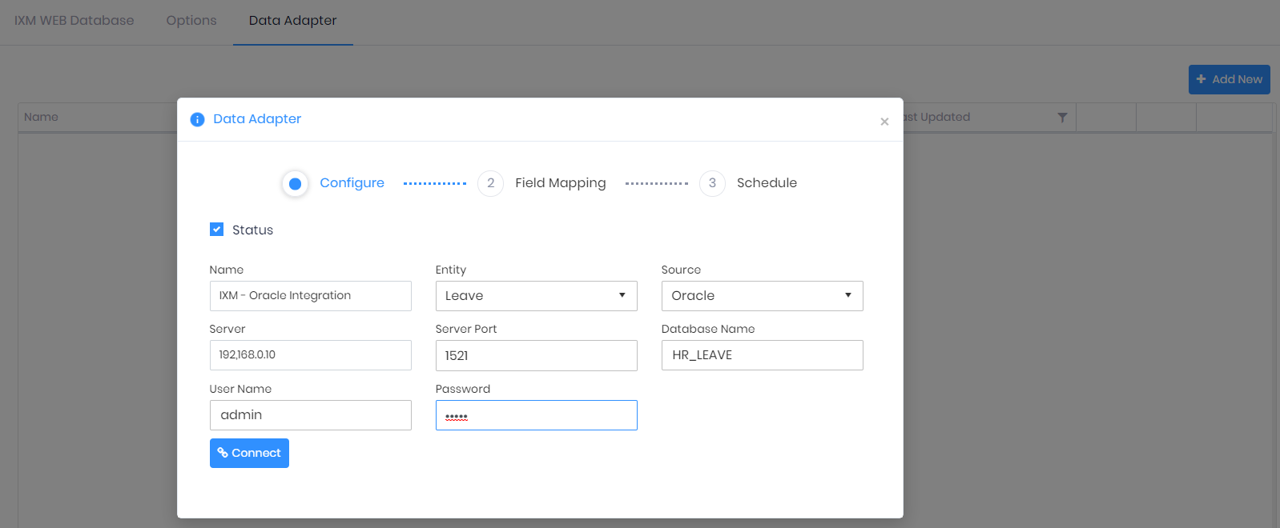 Migrate Your Older Data
If a business already has Invixium devices deployed at their facility and purchase the IXM Time license at a later date, they now have the option to calculate payroll for previous dates as well as using the transaction log data available in the system.
Enhancing the Experience
In addition to all of the above, IXM WEB 2.2 has numerous feature enhancements for user synchronization, multiuser authentication, new notifications, employee portal login with Active Directory and more in addition to various bug fixes from the previous versions.
The latest update of IXM WEB is paired with device firmware upgrades as well. The latest firmware for IXM TITAN is version 2.4.10.0 and for the rest of the Invixium devices is version 1.9.10.0. Users will be able to see the latest firmware available for their deployed devices in IXM WEB, once they update to IXM WEB 2.2. It is highly recommended to upgrade the device firmware to the latest version immediately after updating IXM WEB, to ensure smooth operation, latest security standards and most importantly, for a stellar Invixium experience.
For full details on the new release, visit: www.invixium.com/enterprise-biometric-software-solution
Read our blog: Why You Should Purchase an Annual Support Contract for Your Biometric Devices and Software
For any questions regarding your ASC status, please contact our Technical Services team at support@invixium.com or call +1 844 INVIXIUM (468 4948) during our support hours.
If you are interested in purchasing Invixium solutions, kindly contact our sales team at sales@invixium.com.